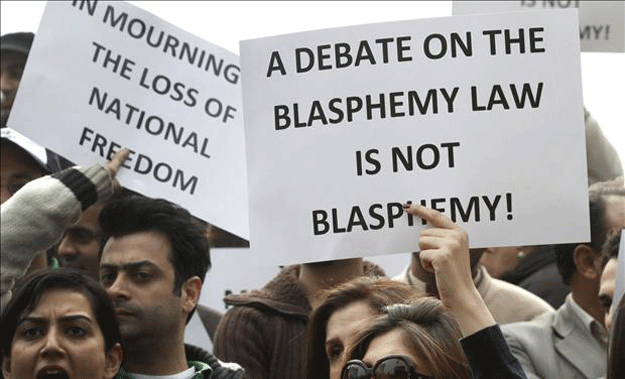 ---
LAHORE: Civil Lines Police have registered an attempted suicide case against a blasphemy suspect, who jumped off the building of Federal Investigation Agency (FIA) during interrogation.

The FIR was registered on the complaint of FIA.

The victim had received serious injuries. His bones of mouth and legs had broken and he is under treatment at the Mayo Hospital Lahore.

The Cyber Crime Cell of FIA Lahore was interrogating the victim, identified as Sajid Masih, a resident of Shahdara, in a blasphemy case. An FIR registered under blasphemy charges was against a suspect Patras Masih in Shahdara Police Station on protest of activists of a religious party in a social media group. Sajid was also member of the group.

FIR for blasphemy registered against Christian teenager in Shahdara

The investigators of FIA were investigating the suspect when he reportedly jumped off the 4th floor of the building. He had received serious injuries and was admitted to the Sir Ganga Ram Hospital. Later, he was later admitted to the Mayo Hospital.

Sajid, in a statement alleged that the officials of FIA had tortured him. "They asked me to call myself a "Laanti" and sexually assault my cousin. The suspect called himself "Laanti (cursed)" but refused to have sex with his cousin and jumped off the building."

However, FIA rejected the allegations of the victim, saying that the victim was not tortured at all. The investigators were asking him for the password of his mobile phone but he jumped attempted to commit suicide by jumping off the building. The FIA official further said that Sajid was the member of a group where blasphemous content was shared. Therefore, the FIA official had called him for investigations.