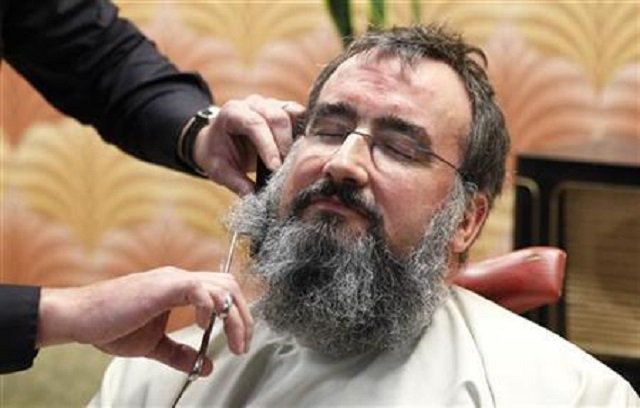 ---
MULTAN: The Dera Ghazi Khan District Council has passed a resolution for imposing a ban on growing beard of various designs.

According to the resolution, shaping beards in fashionable styles (French cut, goatee) was inconsistent with the teachings of Islam and goes against the Sunnah.

The resolution demanded that Dera Ghazi Khan Deputy Commissioner should be directed to impose a ban on various designs of beard common among youth these days.

Terming the act against the Sunnah, the resolution called for strict action against those 'who make fun of beard'. Asif Khosa, who tabled the resolution said that there was a dire need to create awareness about this Sunnah among the youth.

Man chops off wife's nose in Dera Ghazi Khan for refusing to return home

"Youngsters make different designs of beard in the name of fashion that was against the teachings of Islam," he added.

Khosa said that 'French cut' and other trimmed styles of beard were not allowed in Islam.

The resolution was passed by majority and sent to DG Khan Deputy Commissioner for further action.

10% quota for tribal students in medical colleges

Students from tribal areas have been allocated a 10% quota in medical colleges, according to a resolution passed by the DG Khan district council.

The resolution was presented by Abdul Ghaffar Khan Ahmadani, a member of the district council. He said this action would provide opportunity for students from tribal areas to get accepted in medical colleges.

Selfie-ready: Men join race for 'best groomed' as male beauty booms

Addressing the session, chairman Sardar Abdul Qadir Khosa said all efforts will be made for the immediate solution to the problems highlighted by the members of the district council.

He also directed district officers to visit the areas themselves to get first-hand knowledge from the masses.

Other resolutions passed by the council were: appointment of Vice Chancellor at Ghazi University, reconstruction of Phairoo Choti, dilapidated building of a girls primary school, cleaning of the lower Manika canal by the irrigation department, and the immediate establishment of secretariat in Multan or DG Khan to remedy the problems in the South Punjab.