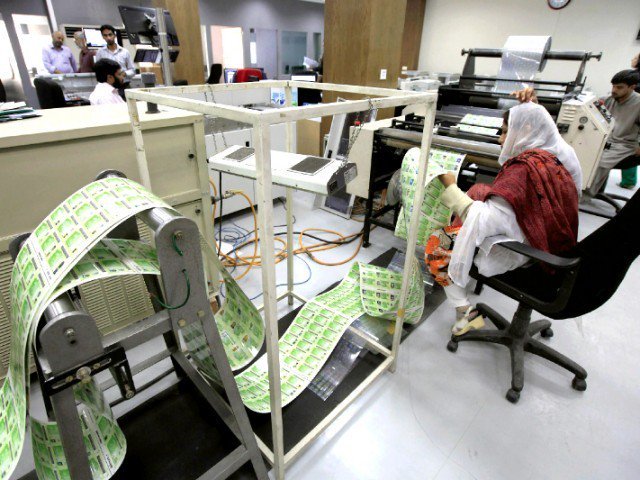 ---
The Islamabad High Court (IHC) has barred the National Database and Registration Authority (Nadra) from making any changes in the religion column on national identity cards of the Muslim citizens.

The decision was made by Justice Shaukat Aziz Sidiqui during the hearing of a case pertaining to amendments in Khatm-e-Nabuwat clause of the Election Act, 2017 on Friday, Express News reported.

The petitioner's counsel Advocate Hafiz Arfat concluded his arguments in today's hearing. He opined that the amendments in Election Act's oath relating to the finality of Prophethood were unconstitutional as basic structure of the Constitution cannot be changed through any amendment.

A sealed record of registered Ahmadi community was also presented before the court, which reveals that a total of 167,473 citizens have registered themselves as having an Ahamadi faith while 10,205 Muslims have made changes in religion column of their computerised national identity cards (CNICs) to reveal their identity as Ahmadis.

Justice Siddiqui questioned Nadra's authority to change religious affiliation of any Muslim having a CNIC. The caretaker Nadra DG responded saying the department did not have any option to do that and people who apply to change their religion from Islam submit fake undertakings for correction.

Religious scholars to assist IHC in election act case

"This practice is tantamount to fraud and treason against the state and the Muslim Ummah," Justice Siddiqui remarked.

Banning the Nadra from making any more changes in religion column of Muslims' CNICs, the court adjourned the hearing till Monday while appointing Barrister Akram Sheikh, Dr Aslam Kaki and Babar Awan as court assistants for the case.

During the last hearing on Wednesday, the court had appointed four religious scholars as amicus curiae in the case. Justice Siddiqui appointed the scholars for providing assistance to the court in connection with an amendment to the Elections Act, 2017, which led to a sit-in in the capital.

The 21-day-long sit-in by protesters from the Tehreek-e-Labbaik Pakistan at Islamabad's Faizabad Interchange had forced the government to accept the religious group's demands after a police crackdown to break the sit-in went awry and sparked violent protests in parts of the country.

The protest was triggered by a 'change' in the oath of lawmakers. Later, a petitioner Maulana Allah Wasaya challenged the act. Petitioner's counsel Hafiz Arfat stated that the act relating to provisions/declaration/oaths is against Article 8 and 227 of the Constitution and has resulted in a serious law and order situation throughout the country.
COMMENTS (1)
Comments are moderated and generally will be posted if they are on-topic and not abusive.
For more information, please see our Comments FAQ