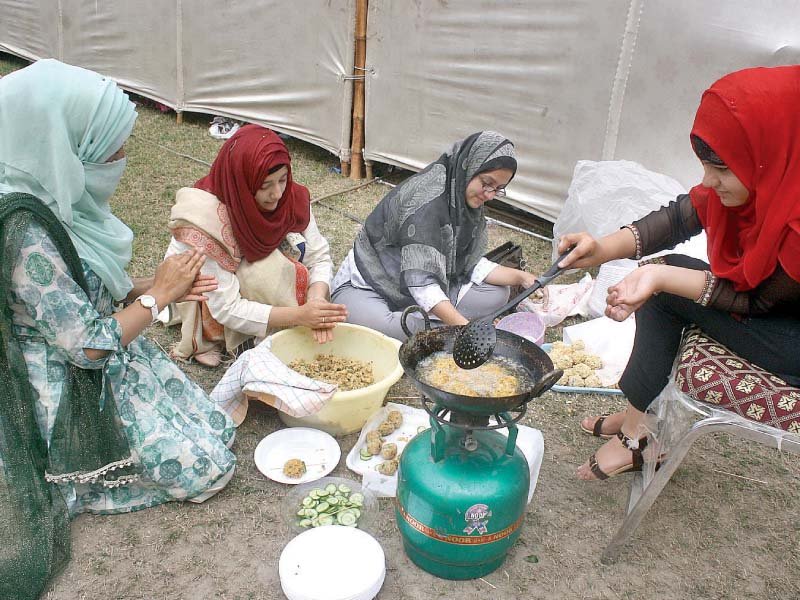 ---
FAISALABAD: At least 1,200 children under five years of age die every day in Pakistan and majority of the deaths are caused by malnutrition.

This was said by University of Agriculture Faisalabad (UAF) Vice-Chancellor Dr Muhammad Iqbal Zafar while addressing the participants at the inauguration of Nutrition Mela, a press release issued by the university stated on Thursday.

The two-day festival was arranged by the National Institute of Food Sciences, and Technology, Faculty of Food, Nutrition and Home Science, UAF. The mela comprises healthy food stalls, nutrition assessment, family food street, and others.

He said that junk food, unawareness, and unaffordability were worsening malnutrition situation, which was a leading cause of deaths among children.

The UAF VC added, "Schoolchildren are more dependent on junk food rather than homemade dishes. Junk food has become common in our society which is not good for health."

He maintained, "It is causing irregularities in our body system and is responsible for unhealthy generation with obesity. The simplicity and traditional food habits would help improve the situation."

Iqbal Zafar said the UAF had developed a book titled "Awareness about balanced diet in schoolchildren" by NIFSAT under the project of Global Alliance for Improved Nutrition (GAIN).

Faculty of Food, Nutrition and Home Sciences Professor Dr Masood Sadiq Butt said that 50% population was facing malnutrition. He said education about nutritive and balanced food at school level will help overcome the issue.

He added, "The country is losing 3% of Gross Domestic Product due to malnutrition whereas loss inflicted by energy crisis is 2% of GDP."

He called for food fortification to address the issue of malnutrition and food insecurity.

Masood Sadiq said that effective measures were needed to educate the people about the healthy way of life.

Dr Muhammad Azeem, Member Food Security and Climate Changes, Planning Commission said that the country was presenting grim picture of malnutrition and hunger. He said it was at 110th number in the global hunger index.

He said, "It is a matter of concern that despite having plenty of food, we are facing malnutrition crisis." He urged the people to use balanced diet and adopt physical activities in their daily lives.

District Education Authority CEO Rana Muhammad Shabbir said that under the project of GAIN, at least 200 school teachers were being imparted training about nutritive food among schoolchildren at the UAF. He said, "Playgrounds are presenting a deserted look which is matter of concern. We need to promote healthy activities and nutritive food that will help country move to the new horizon of development."

GAIN representative Faiz Rasool said that school nutrition programme in Brazil had brought tangible results. "There is need to learn from it." He said that there was the need of food fortification to overcome the issue of malnutrition.  He said that parents should take care of their children about healthy food habits.

National Institute of Food Sciences and Technology Director General Dr Tahir Zahoor said healthy food was essential for mental and physical growth of the students.

He said that vitamin D deficiency among children stands at 60%, vitamin A deficiency at 45% whereas maternal anemia deficiency stands at 49%. Besides, he said that child stunting level stands at 43%. Aslam Shaheen and Beenish Sarwar Khan also spoke on the occasion.

Published in The Express Tribune, February 23rd, 2018.