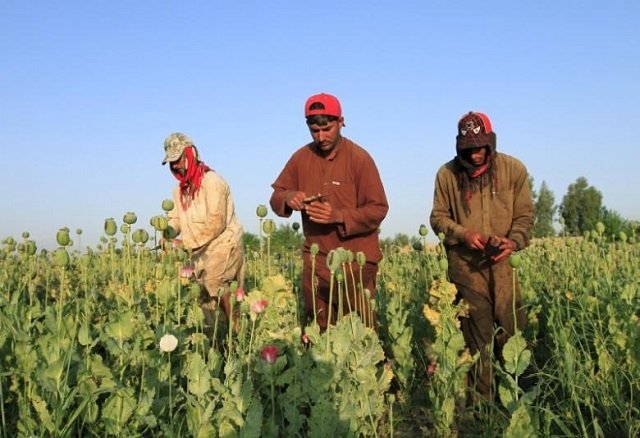 ---
ISLAMABAD: Terming Afghanistan the primary source of poppy and drugs, a top government official on Tuesday said that Pakistan was, in fact, a victim of the drug menace.

This was stated by Narcotics Control Ministry Secretary Iqbal Mehmood at a seminar on anti-drugs awareness at the National University of Modern Languages (NUML), on Tuesday. The seminar had been jointly organised by the Mass Communications Department of NUML and the Ministry for Narcotics Control.

Narcotics worth Rs 4 billion set ablaze at drug burning ceremony in Islamabad

He added that drugs grown and refined in Afghanistan are eventually smuggled into Pakistan, becoming problematic for locals.

Dilating on the government's counternarcotics efforts, Mehmood said that the Ministry of Narcotics Control (MNC) and the Anti-Narcotics Force (ANF) have been conducting a number of multi-dimensional operations under the National Narcotics Policy, 2010.

This three-pronged policy, he said, was hinged on reducing drug supply, controlling drug demand and working with international partners to curb distribution.

In terms of reducing drug supply, the secretary said that they were working on dismantling drug trafficking networks, containing the smuggling, trafficking and distribution of narcotics in the country, strict control on movements of precursor chemicals, and complete eradication of poppy cultivation.

Afghanistan ready to conduct 'govt-to-govt' talks with Pakistan

Further, Mehmood said that they were actively engaged in conducting awareness activities such as seminars, walks, debates and sports to inform the youth about the hazards of drug abuse.

Published in The Express Tribune, February 21st, 2018.