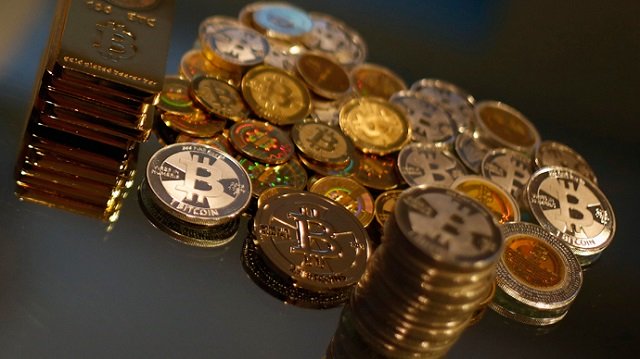 ---
Bitcoin rose above $11,000 on Tuesday for the first time since January as it had previously taken a fall below 70 per cent since the beginning of the year.

The cryptocurrency has been surrounded by negative headlines since the start of this year.

Bitcoin extends slide, falls below $7,000

There have been incidents of hacks on exchanges while a Tokyo-based cryptocurrency was also involved in the theft of roughly $532.9 million.






Bitcoin has increased by 4.19 per cent on Tuesday.

Thomas Lee, the managing partner at Fundstrat Global Advisors, sees a new record peak for bitcoin by July, based on the currency's 22 corrections since 2010.

Lloyds Bank to ban credit card owners from buying cryptocurrencies

The original cryptocurrency gained more than 1,300 per cent last year, capped by a lifetime peak just shy of $20,000 on December 17.

"Bitcoin's increase has coincided with the rally in global stock markets," said Miles Eakers, chief market analyst, at FX brokerage Centtrip, adding that a sustained break above $10,000 could open the $12,000 level.

On the Luxembourg-based Bitstamp, bitcoin rose as high as $11,700 BTC=BTSP and was last at $11,511.
COMMENTS
Comments are moderated and generally will be posted if they are on-topic and not abusive.
For more information, please see our Comments FAQ