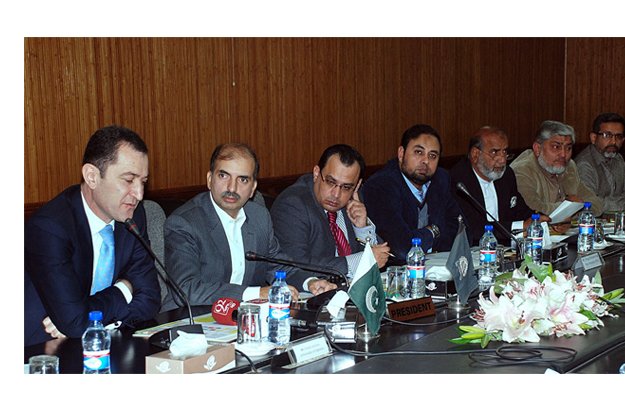 ---
WAH CANTT: Deputy Dean of Diplomatic Corps and Tajikistan Envoy to Pakistan Jononov Sherali Sunday said that Pakistan was heading towards prosperity and peace and soon it would become an emerging power among the developing countries. He was talking to media persons at the traditional orange festival organised by Zaildar family led by Syed Zaheer Shah and Syed Ahsan Shah here. The traditional orange festival in which folk songs, cultural show like horse dance, traditional sports like stone lifting were presented. Many foreign diplomats attended the event. Earlier in his welcoming address, Syed Ahsan Shah said that Taxila belonged to centuries old Gandhara civilization which was rich in history and culture. He said that Pakistan was peaceful country and its people were peaceful and its diverse culture and hospitality were showcased through organizing events like orange festival.



Published in The Express Tribune, February 19th, 2018.
COMMENTS
Comments are moderated and generally will be posted if they are on-topic and not abusive.
For more information, please see our Comments FAQ