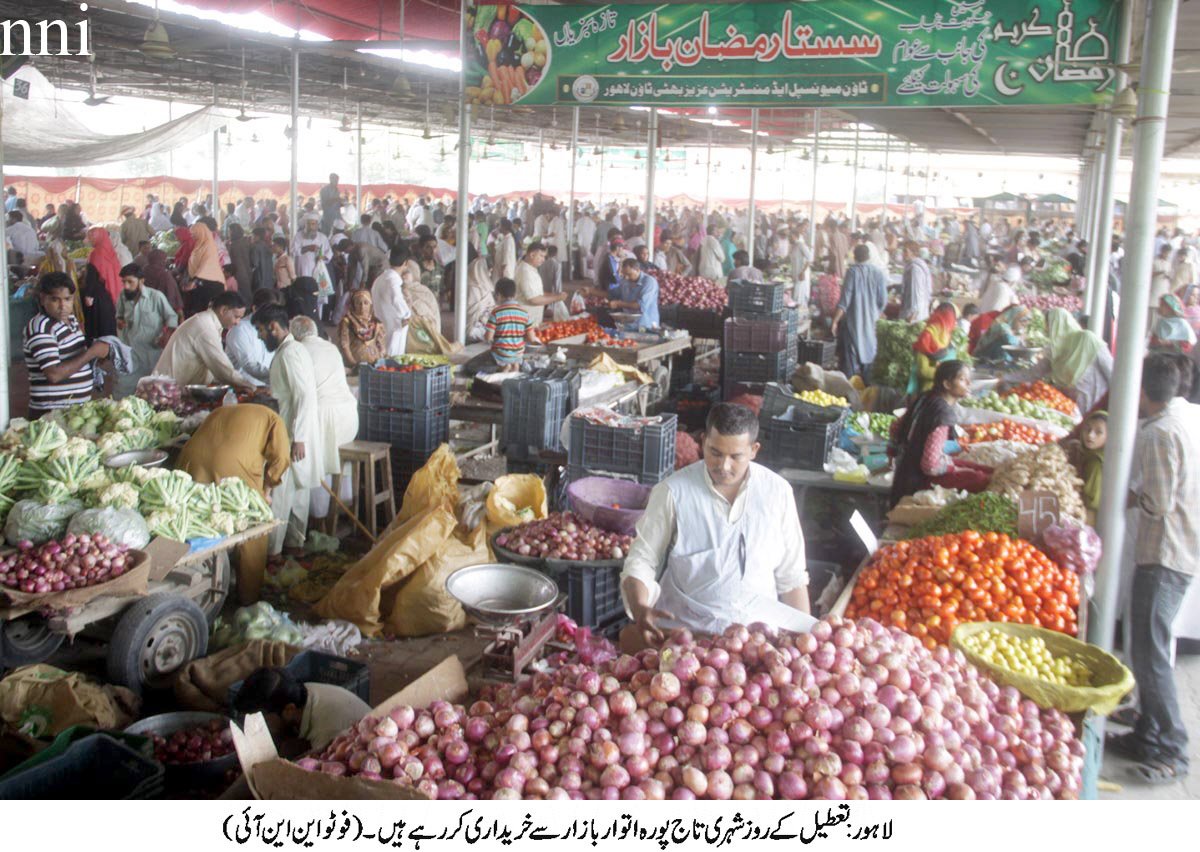 ---
ISLAMABAD: As the weekend starts, women who operate some stalls at the Sector H-9 weekly bazaar have demanded that they are allotted larger shops.

The weekly bazaar is a favourite haunt for residents of the capital who prefer to complete their weekly grocery and other shopping from large markets set up in different parts of the capital. These are places where people can find almost every item required for daily and infrequent use under one roof from fresh produce, grains, clothing and even furniture.

While predominated by men, there are some women who also operate businesses of second-hand clothes, accessories and foodstuff in small stalls. With the bazaar attracting a large number of people, locals and foreigners, the women wish to expand their business to better support their families.

However, their existing stalls were insufficient for expansion.

Stallholder Saima Bibi said that if they had larger shops, it would help accommodate more items in the stall and also cater to more customers. This, she hoped, would boost her sales and help earn more for her young children and ailing husband.

Her sentiments were echoed by Aima Khalid, another stall holder.

"I have been satisfied with the way my business has been running," said Zareena Khan, another stall holder in the bazaar, adding, "It has been a great experience for me to start my own business but the bazaar management should make separate policies for businessmen and businesswomen, keeping in view the problems being faced by businesswomen."

The bazaar in Sector H-9 is operated by the Capital Development Authority (CDA). It was Set up in 1980, the bazaar is a key market for residents of the federal capital. In 2006, the CDA rebuilt the market over 25 acres of land with proper planning.

The market was divided into nine different sections, labelled from A-H, according to the types of items on sale at the 2,760 stalls of different sizes.

The meat, poultry, fish sections are separated from other sections of the bazaar to keep customers away from waste and unpleasant odour.

The market operates three days a week including Tuesday, Friday and Sunday when thousands of shoppers flock to its stalls from morning to evening. The CDA strictly controls prices at the market which is why a large number of people even from lower strata of society frequent it.

There are four weekly bazaars in the capital including one in Sector I-9/1, Sector H-9, Sector G-11 and Sector G-6/1.  

Published in The Express Tribune, February 18th, 2018.