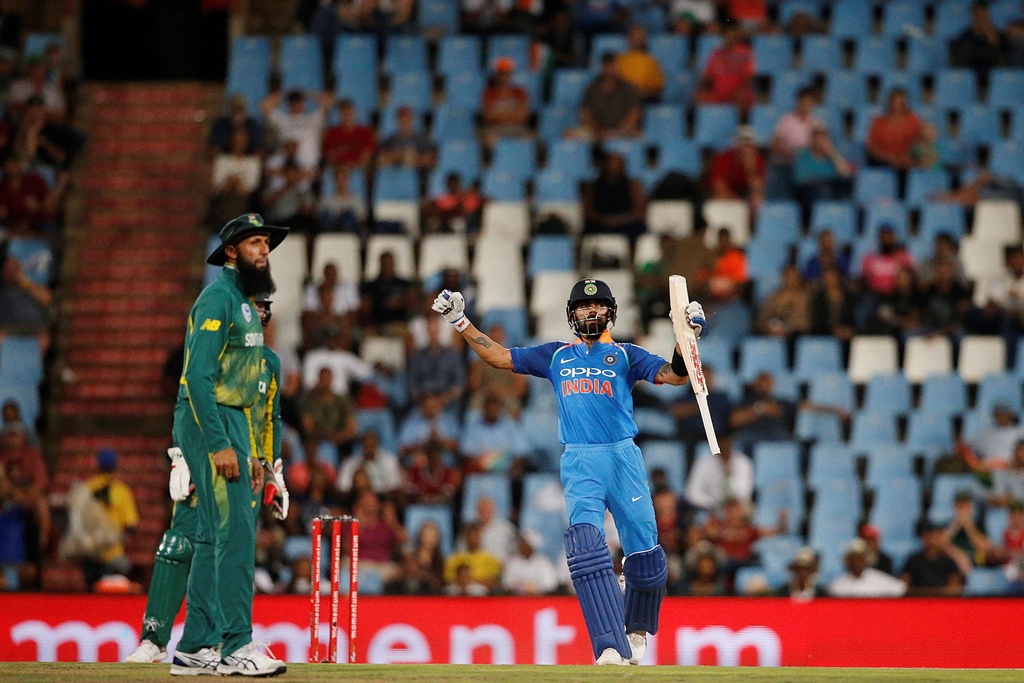 ---
CENTURION: Virat Kohli said he would never take his cricket talent for granted after he finished India's one-day international series against South Africa as he started it -- with a match-winning century.

Kohli was in dazzling form as he hit 129 not out off 96 balls to take India to an eight-wicket win with 17.5 overs to spare in the sixth one-day international.

It completed a crushing 5-1 series victory for India, who started the series second behind South Africa in the one-day rankings but finished as the undisputed number one side.


Kohli sets sights on World Cup glory after South Africa triumph


The series was a personal triumph for Kohli, who hit three centuries and became the first player to score more than 500 runs in a bilateral series. He finished with 558 runs at an average of 186.00.

"You want to lead from the front with your performances," said Kohli. "When they come off so well, along with the effort of the whole team, it's very pleasing."

Asked how he maintained the intensity which he had shown throughout the series, Kohli said: "I've got eight or nine years left in my career. It's not a long career for a cricketer so I want to make the most of it. I want to train as hard as I can and make the most of every day."

He said there was no greater honour than playing for and captaining his country.


Virat Kohli will struggle to score a century in Pakistan: Mickey Arthur


"If I take it for granted it's not doing justice to what I have been given by God."

He paid credit to "people off the field" who had contributed to his and India's outstanding performances, including his wife, Bollywood star Anushka Sharma.

"She keeps me motivated," he said. "She has been criticised in the past but she is one person who keeps me going."

The platform for Kohli was set by India's bowlers, who bowled out the hosts for a mediocre 204. Fast bowler Shardul Thakur took advantage of his only start of the series to take four for 52.

After Rohit Sharma was dismissed in the fourth over, Kohli took command.
COMMENTS
Comments are moderated and generally will be posted if they are on-topic and not abusive.
For more information, please see our Comments FAQ