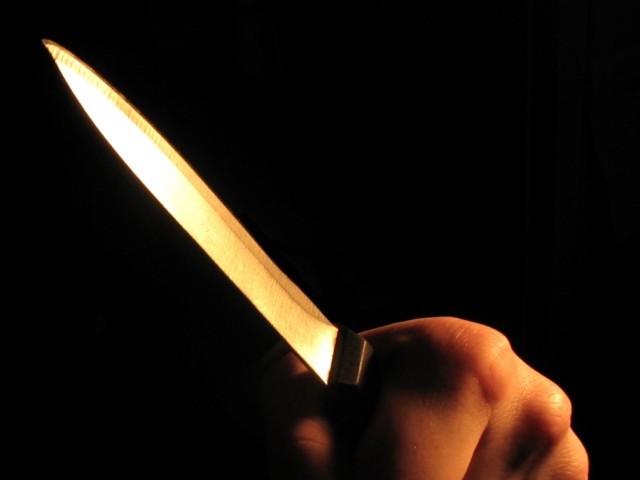 ---
 ISLAMABAD  : Two youths were killed and another two injured in a violent clash in a Christian slum in Sector G-7 on Thursday night. Police and eyewitnesses say arguments over a petty matter led to the clash.

The victims were identified as 22-year-old Shehroze Masih and 27-year-old Amjad Masih, while Shehroze's elder brother Waseem Masih and another resident Waqar Masih were injured. Police have registered a murder case against Aneel Masih alias Teli and Shahzaib alis Baau on the complaint of the injured.

Muslim family beheads Hindu man over love affair in India

Wasim told the police from his hospital bed that the victims, the suspects and 4/5 unidentified men were together in the locality at around 10pm when the two suspects attacked the victims with daggers. He said he interfered when he saw Aneel trying to bully his younger brother Shehroze, after which the victims were allegedly attacked by daggers.

Amjad was hit by a dagger in his chest and died on the spot while Shehroze was critically injured and died of excessive bleeding at the hospital on Friday morning. The two injured were stated to be out of danger.

Woman killed, 12 injured in Beijing mall knife attack

Both the victims and the suspects lived in the same Christian slum, commonly known as 66 Quarters in G-7. All the victims worked as sanitary workers. Amjad had five kids. They were buried at H-9 graveyard later in the evening.

"There was no particular reason behind the clash. It is illiteracy and poverty," said a police officer. Aabpara SHO Abdul Rasheed said the police conducted raids immediately after the incident but the suspects had escaped, and were still at large.

A large number of residents of the locality also staged a protest and blocked a road in G-7 for several hours on Friday evening.

Basharat Khokhar, a community leader, said unemployment and lack of education were badly affecting the Christian youth. "These types of incidents are taking place due to poverty and illiteracy. There should be a government policy to engage these youth in some kind of positive activity," he said.