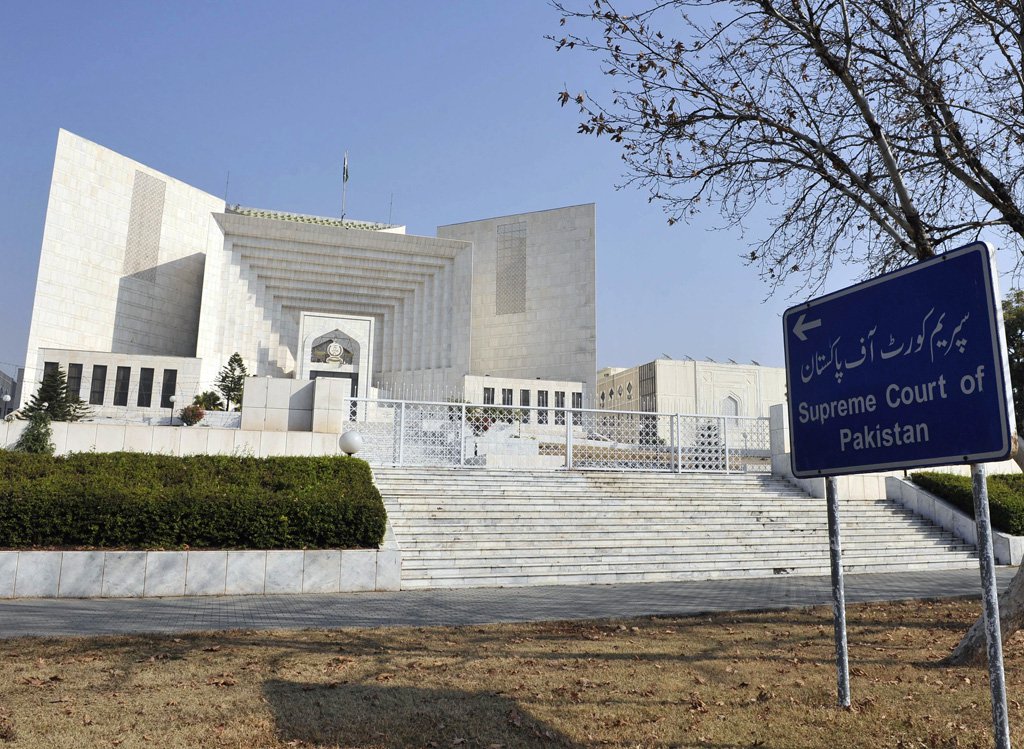 ---
ISLAMABAD: Supreme Court of Pakistan questioned on Wednesday whether a 'looter' can lead a political party.

A three-judge bench, headed by Chief Justice of Pakistan Mian Saqib Nisar and comprising of Justice Faisal Arab and Justice Ijazul Ahsan, resumed hearing of a case challenging Elections Act, 2017 – a part of which paved way for former prime minister Nawaz Sharif to head the ruling party despite his disqualification as a parliament member.

During the proceedings, the court sought details from the Election Commission of Pakistan (ECP) of the authority within Pakistan Muslim League – Nawaz (PML-N), Pakistan Tehreek-e-Insaf, Pakistan Peoples Party which granted Senate tickets to their respective candidates.

Disqualified person can head party, rules NA

The bench also sought parliamentary debate regarding the 14th Constitution Amendment which gives immense power to the head of a political part.

PML-N Defense Counsel Salman Akram Raja contended before the top court that the choice to elect party head was that of its voters and supporters. He argued that leaders of various parties including Munawar Hussain Soharwardi were disqualified under APDO in 1959 but their vacuum was filled by other forces.

Raja argued that there was a difference between being the party head and parliamentary party leader, explaining that a party head could not direct a parliamentarian.

The Supreme Court on January 1 declared as maintainable the petitions challenging the act, a part of which has paved the way for the deposed premier Nawaz Sharif to head his party after his disqualification on July 28, 2017 in Panamagate case.
COMMENTS (2)
Comments are moderated and generally will be posted if they are on-topic and not abusive.
For more information, please see our Comments FAQ