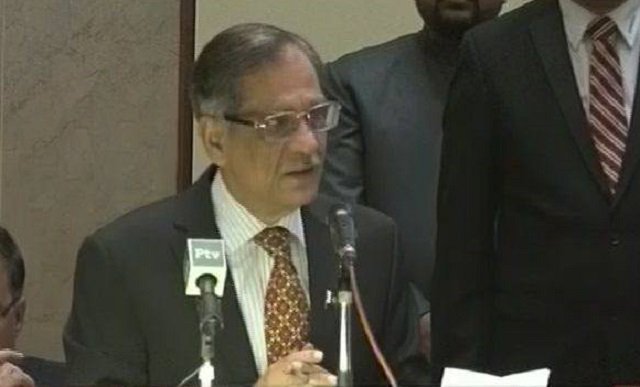 ---
ISLAMABAD: Chief Justice of Pakistan Mian Saqib Nisar has expressed concern over the Sindh High Court (SHC) judges granting stay orders on matters related to the fixation of drugs prices.

The three-judge bench headed by CJP questioned over how many stay orders have been given by SHC in this matter related to medicine prices.

The CJP observed that senior lawyers walk in SHC judges chambers and get stay orders in their favour, adding that they (SC) are well aware of the happenings in SHC.

The CJP also questioned the procedure of the SHC granting stay orders.

Binding on lower courts: SC command 'cannot be disregarded'

He made it clear that matters related to health will be decided expeditiously.

Later the bench has sought all files of drug cases from SHC.

"The judges who cannot work should get retirement," the CJP noted.

However, Makhdoom Ali Khan, counsel for pharmaceutical companies objected to the SC's decision to summon all files of cases from SHC. The hearing of the case is adjourned until the first week of March.

In a different case earlier, issuing a detailed judgment in the re-arrest of Shahzeb Khan murderers, the Supreme Court has held that its command could not be disregarded by a trial court, and "high court also cannot be allowed to dig holes in the same through half-baked or artificial reasons".

The court has also observed that if the omissions in the Sindh High Court's November 28, 2017 order were inadvertent, then the same were unfortunate. However, if the omissions were deliberate, then they were nothing but outrageous.