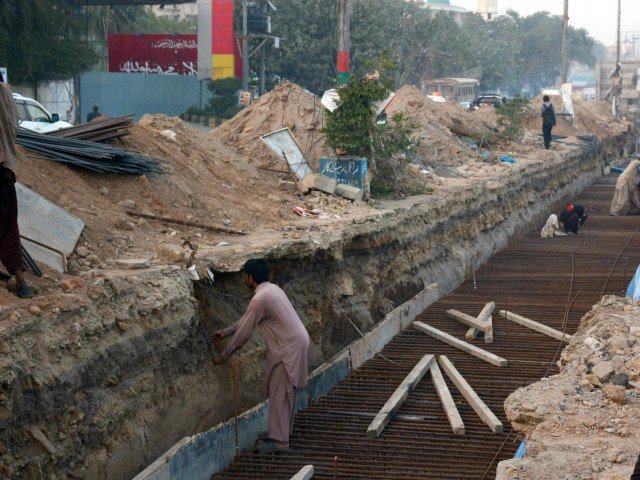 ---
KARACHI: The Green Line Bus Rapid Transport (BRT) project, sponsored by the federal government to resolve the traffic issues of Karachiites, will be completed by June this year.

Running from Surjani Town to Gurumandir, the first phase of Green Line BRT will be opened for the public by June this year. Karachi Infrastructure Development Corporation Limited (KIDCL) Chief Executive Officer (CEO) Sauleh Farooqui made these claims while speaking to media representatives recently.

He said that the city's mass transit programme is very different from other cities because the plan will not entail a single line, but several lines. Farooqui said that the federal government initiated the Green Line BRT project in 2015 and the ridership of the plan is the highest than the rest of the city.

Three options presented for Green Line BRT on MA Jinnah Road

In the next three months, he said, the civil infrastructure will be completed. The second phase of the plan is construction of the route from Gurumandir to Numaish Chowrangi.

KIDCL General Manager (GM) Zubair Channa said that the utmost efforts will be put in place to complete the civil construction work by December this year. In 2015, Rs16 billion were allocated for the project, which has now increased to Rs24 billion and the KIDCL management has attributed this cost escalation to several alterations in the plan.

According to Channa, the project extending from Surjani Town to Gurumandir is 19 kilometres-long and KIDCL is fast moving towards its actual target. There are 22 bus stations and they are all the latest stations that don't need much time for construction, he said.

Strike halts work on Green Line BRT project

However, according to the KIDCL GM, 400 poles and lighting arrangements will be made running through Surjani to Gurumandir.

The Green Line bus project management explained that water supply lines were a hurdle in the project. They shared with the Express News that Rs1 billion were spent on sewerage and water pipelines because all the connections were outdated. Meanwhile, the ownership of the old Nazimabad bridge by the Karachi Circular Railways (KCR) was another hurdle in the construction of the project.

However, after taking permission from the KCR, it was made part of the project. Transport Secretary Saeed Awan explained that 80 buses will be run by the Sindh government in the first phase. According to the KIDCL management, there are no funding issues from the federal government. However, if the media thinks that substandard material is being used in the project, they can pinpoint the problem and provide evidence to back its claim.

Green Line BRTS faces delay due to design change

As many as four million people will commute daily from Gurumandir to Surjani Town on completion of the Green Line BRT project. According to the KIDCL management, the project has been devised considering the needs and facilities of the masses. The bus stations have stairs and escalators to facilitate the aged and persons with disabilities.