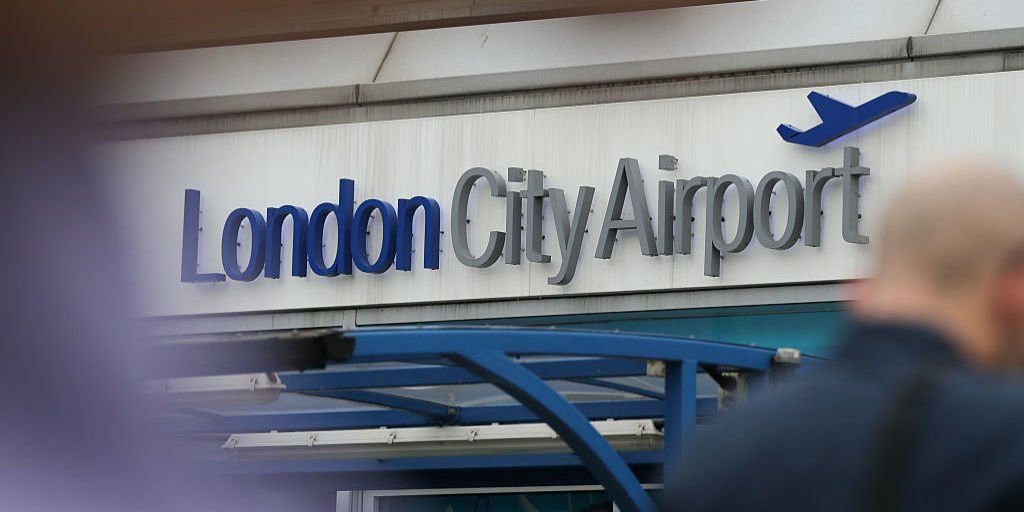 ---
LONDON: London City Airport was due to reopen on Tuesday after the removal of a World War II bomb which had been discovered close to the runway.

The 500-kilogramme (1,100-pound) German bomb was found early on Sunday morning in King George V Dock, during planned works close to London's most central airport.

As bomb disposal experts from the police and Royal Navy worked to move the unexploded ordnance, the airport was shut down and two successive exclusion zones imposed.

London City Airport closed after WWII bomb found

London City Airport chief executive Robert Sinclair announced flights would resume on Tuesday after the bomb was successfully removed from the dock.

"The exclusion zone has now been lifted and the airport will be open as normal on Tuesday," he said in a midnight (0000 GMT) statement.

"To everyone who has been affected - whether you were due to fly on Monday, were evacuated from your home or had your commute to work disrupted by the DLR (Docklands Light Railway) closure - thank you for your patience and understanding," Sinclair added.

Monday's shutdown affected up to 16,000 passengers who were due to fly from London's fifth-biggest airport, although some airlines switched their flights to the city's other hubs.

London City Airport opened in 1987 in the disused docklands. It handled 4.5 million passengers in 2017 and is mainly used by business travellers.

The bomb disposal operation initially saw the evacuation of up to 500 residents, who were allowed to return to their homes on Monday evening while others were evacuated from another area after the 1.5-metre (five-foot) shell was moved within the dock.

The Newham Council local authority established a rest centre and asked residents to stay with family or friends if possible.

Removal of the fused device had depended on the tides, which left authorities waiting until around midnight before they could transport the bomb further along the River Thames to be safely dealt with.

Assange in new bid to cancel UK arrest warrant

Jonny Campbell, the naval officer in charge of the bomb disposal divers, said the ordnance would be towed along the river after being removed from the sea bed.

"We will then attach high-grade military explosives before carrying out a controlled explosion," he added.

London was heavily bombed during the "Blitz", the Nazi German air attacks of September 1940 to May 1941.
COMMENTS
Comments are moderated and generally will be posted if they are on-topic and not abusive.
For more information, please see our Comments FAQ