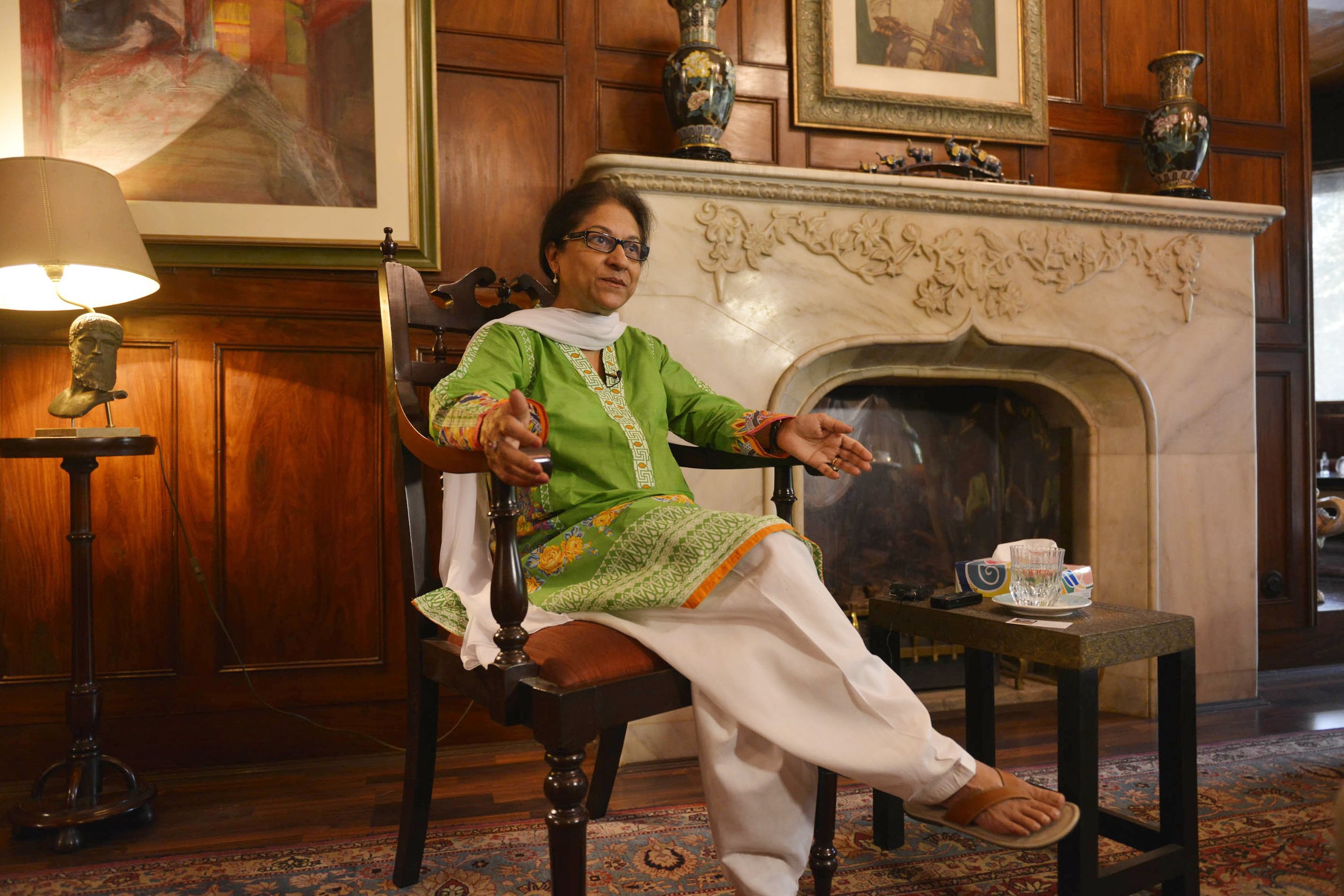 ---
ISLAMABAD: Both houses of parliament on Monday paid glowing tribute to the unmatched services rendered by prominent rights activist Asma Jahangir, who breathed her last on Sunday

The National Assembly and the Senate passed unanimous resolutions recognising Asma's services for democracy, rule of law and constitutionalism in the country.

In the National Assembly, the resolution was moved by Syed Naveed Qamar of the PPP-P, acknowledging her brave struggle for oppressed segments of society and against rights abuses.

Woman who stared down dictators is gone

The resolution said that Asma defended the rights of voiceless, poor, downtrodden and dispossessed, and spoke out for the victims of violence and against discrimination on the basis of gender and religion.

Paying tribute to her struggle, the resolution said, "Being elected representatives, we are committed to protecting and upholding of fundamental human rights."

While paying rich tribute to the human rights activists, the parliamentarians termed her an icon of Pakistan.

Qamar said Asma was an icon of Pakistan and the house should pass a resolution on her demise to acknowledge her services for the country.

Foreign Minister Khawaja Asif said Asma's struggle and that of her family for the rights of the suppressed segment of society spanned six decades. He said she was a great woman who raised voice against injustices without discrimination.

The federal minister seconded the move for presenting a resolution in the house to acknowledge Asma's services and said glowing homage would be paid to her.

Shaikh Salahuddin of the MQM-Pakistan said, "Asma Jahangir's services for democracy will always be remembered." He also paid rich tribute to late TV actor Qazi Wajid and recalled a number of PTV plays on Wajid's credit.

Dr Arif Alvi of the PTI stated that Asma would be badly missed.

MNA Asia Nasir saluted Asma's courage and said she was the voice of voiceless persons.

PPP-P's Syed Ghulam Mustafa called for a state funeral for the rights champion and said the government of Sindh had raised a demand for that in a letter to the prime minister.

PkMAP chief Mehmood Khan Achakzai said the brave lady never compromised on principles. "A very big general of democratic forces in the shape of Asma Jahangir has departed us," he said.

Parliamentarians also paid homage to PPP leader from Sindh Mir Hazar Khan Bijarani for his services for democracy and for his partly. Achakzai said Bijarani was a thorough gentleman and not somebody who could have committed suicide.

The National Assembly will meet at 10:30am today (Tuesday).

Meanwhile, senators also eulogised the rights champion for her unmatched services to the country.

As per the tradition, the house did not take up any agenda item due to the demise of Senator Saifullah Bangash last month.

"This house expresses its profound grief and sorrow over the demise of Asma Jahangir. As a lawyer she remained defender of the human and women rights, rights of religious minorities and children in Pakistan," said the Senate resolution.

Heart of gold: The Asma Jahangir few knew

"Jahangir was unafraid to speak against those attacking minority religions and women, and was known for taking up court cases of victimised and marginalised sections of society," it added.

The house acknowledged that Asma was a brave lady who not only motivated other women to stand up for their rights but also helped them break the shackles of society's conservative minds.

"The services rendered by late Asma Jahangir would long be remembered and her loss will be deeply mourned. We all share the loss sustained by her family," said the resolution.

The Senate also passed separate resolutions recognising the services of noted artist Qazi Wajid, PPP leader Mir Hazar Khan Bijarani and Senator Saifullah Bangash – all of whom passed away this month.

Senate Chairman Raza Rabbani also paid tribute to Masroor Hussain, an official of the Senate who passed away last month due to cardiac arrest. He said with the sad demise of Masroor, the Senate lost an excellent officer.
COMMENTS
Comments are moderated and generally will be posted if they are on-topic and not abusive.
For more information, please see our Comments FAQ