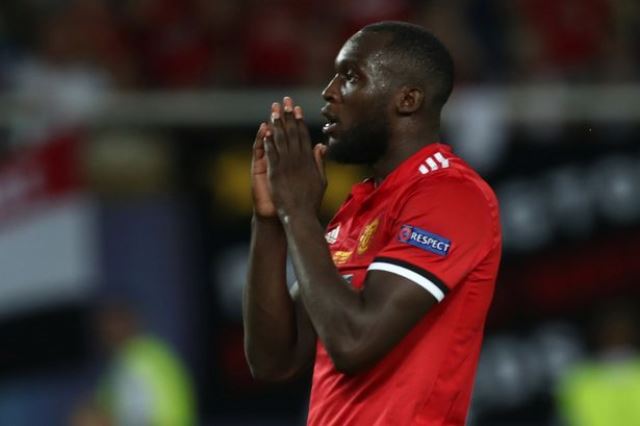 ---
KARACHI: Manchester United's star-studded line-up has clearly been struggling to perform anywhere close to their highest potential standard. And the Red Devils may have reached a nadir when they were outplayed by a Newcastle side threatened by relegation.

It must have been all the more galling for manager Jose Mourinho to see his side concede so easily from a set-piece since it's the kind of goal he is more used to seeing his teams score than concede.

"If they could just link [them] together with some rhythm, they are not far away, but there is something missing," said former Manchester United defender Gary Neville.

Something is indeed missing and more dropped points may well mean that United have to suffer the ignominy of giving their bitter rivals a guard of honour at the Etihad Stadium on April 7.

Mourinho heaps praise on Newcastle players

Perhaps the biggest blame should lie at Mourinho's doorstep. There is no doubt that the former Real Madrid man is one of the best managers around but his performances have dipped considerably since those heady days with Porto, Chelsea and Inter.




Ever since, Mourinho's defense-first approach may seem to be hurting his team more than benefiting it. It seems a long time ago but United had started the season in sensational form, with the likes of Henrik Mkhitaryan and Paul Pogba helping the Red Devils score 21 goals in seven games.

That is, until they played arch-rivals Liverpool at Anfield in October 2017. Instead of asking his attacking juggernaut to go for the jugular against a defensively weak Liverpool side, Mourinho leashed his men and played for a draw. All of the attacking players have since seemed a shadow of their former self. Since then, United have scored just 30 goals in 20 matches. Three goals per game have gone down to 1.5.

The Portuguese's teams have also come into question recently, with his decision to consign fan favourites Juan Mata and Anthony Martial to the bench not going down well with the Old Trafford faithful.

Before the arrival of Alexis Sanchez, Martial had scored nine goals and claimed four assists in just 15 starts. Since the Chilean's arrival, Martial has been shifted to the right and looks a shadow of his former self. Even Sanchez has been unable to fix United's attacking malady and has lost two of the three matches he has played for United.

Manchester United once again named 'richest' club in the world

United have an attack that looks extremely potent on paper but just isn't clicking. Mourinho's team selection and defensive approach seem to be affecting the confidence of his charges. The winning mentality he was brought in to instill seems more of a pipe dream with every passing day. The fear factor surrounding Manchester United seems to have dissipated completely.

Credit where credit is due though, and United are the best defensive unit in the land; having conceded just 19 goals so far in the league. However, United are not a club that can meet its ambition based purely on defensive stability.

But Mourinho alone should not shoulder the blame and it stands to reason that their most expensive signing Paul Pogba comes in for stick whenever United stutter in attack.






The Frenchman has become integral to United but doesn't see eye-to-eye with Mourinho's rigid interpretation of his role. The relationship between the two has suffered due to that in recent matches but so poor has Pogba been recently, he has no leg to stand on when it comes to demanding a more advanced position on the pitch. Against Newcastle, he was outshone by Jonjo Shelvey — both on and off the ball.

Mourinho signs contract extension with United

The usually marauding Pogba covered the least distance of any outfield player, often losing possession and seemingly completely disinterested in gaining it back.

11 days ago, against Spurs, Pogba made no tackle, interception or block while also failing to create even a single chance or give a key pass or cross throughout the game.

TV pundit Graeme Souness scathingly compared Pogba to a 'schoolboy running around the ground' and anyone who has seen the midfielder's recent performances will find it hard to argue with that assessment.

Yet even Pogba may not be the biggest source of frustration for United fans. That unfortunate award goes to striker Romelu Lukaku.




After a superb start to his Manchester United career, in which the Belgian scored 11 goals in his first 10 games, the forward has seemed almost a liability up front. His poor touch and general link-up play, alongside an incredibly poor record in the big games, have seen United fans turn against the €75 million man.

If United are to recover from their current malaise, then they would need a lot more from their most expensive players, Lukaku and Pogba; all brought in to herald a new age of dominance. So far, they have all failed miserably.