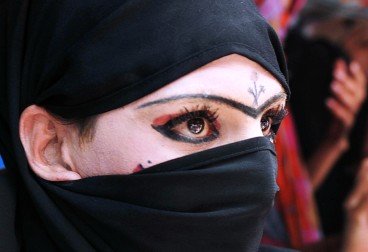 ---
PESHAWAR: A transgender person identified as *W was kidnapped and gang raped by three people in the jurisdiction of Dalazak Road last night.

She has filed a report with the police and nominated the suspects. Though police have noted a complaint of the incident in the daily register (roznamcha) of the precinct, they have yet to register an FIR against nominated suspects.

Speaking to The Express Tribune the general secretary of Trans Action Arzoo said that *W reached her room situated in Iqbal Plaza around 1:30am after attending a musical function.

Transgender kidnapped, gang-raped in Peshawar

Three men were waiting in a car ready to ambush her, Arzo said, narrating the ordeal W had told her.

"They intercepted *W and tried to bundle her into the car, but she resisted on which they fired in the air scaring her into submission. With a pistol to her head, W went with them, crying, sobbing and pleading for mercy," said Arzo.

Afterwards she was taken to a house where she was gang raped for two hours by three men and released around 4am in the morning, said Arzoo.

"She reached Faqirabad police station but police only registered a daily diary report (Roznamcha) and declined to register an FIR in the gang rape case neither was she sent for medical examination," Arzoo stated adding that when W insisted that she should be provided with a copy of the report she was asked to leave the police station by the muharir, the official who records statements.

Transgenders hope for peaceful new year

"W has named Salman and his two friends in the report but police expelled her from the police station instead of following the procedures required in recording and investigating rape cases," the representative of trans-people said.

Repeated incidents

Last month, a transgender was first kidnapped and then gang-raped by at least nine people in the Gulbahar neighbourhood of Peshawar.

Sources said that the crime was committed because she was advocating for the rights of the transgender community.

The culprits also threatened to kill S* if she disclosed to anyone about the incident. Also in January, On January 17, a transgender was shot and injured in Peshawar. A* was fired upon in the Pahandu area of the city and had to be rushed to the hospital in a critical condition.

Meanwhile a rights activist, Taimur Kamal, blamed the police for not taking violence against transgender people seriously, adding that despite all the assurances of the DSP Faqirabad police were not cooperating with the victims.

*Name withheld to protect identity

Published in The Express Tribune, February 11th, 2018.