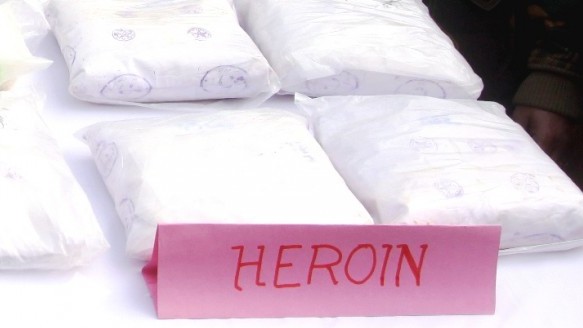 ---
KARACHI: The Anti-Narcotics Force recovered 243 kgs of heroin worth billions of rupees Wednesday, and arrested 2 smugglers in a successful raid in Kemari area of Karachi. Authorities claim this the biggest ever recovery of heroin in the history of the country.

Preliminary investigations are underway.

Lahore bust

In yet another incident, Custom authorities foiled a bid to smuggle 11 kg of heroin worth Rs 150 million at the Lahore Airport.

The suspected drug smuggler, a resident of Peshawar was traveling from Lahore to Beijing when 11 kgs of heroin was recovered from his luggage.

During the initial investigation, accused Awais Khan revealed that he works for a man named Dr Khan, who has his 11-year-old son in custody.