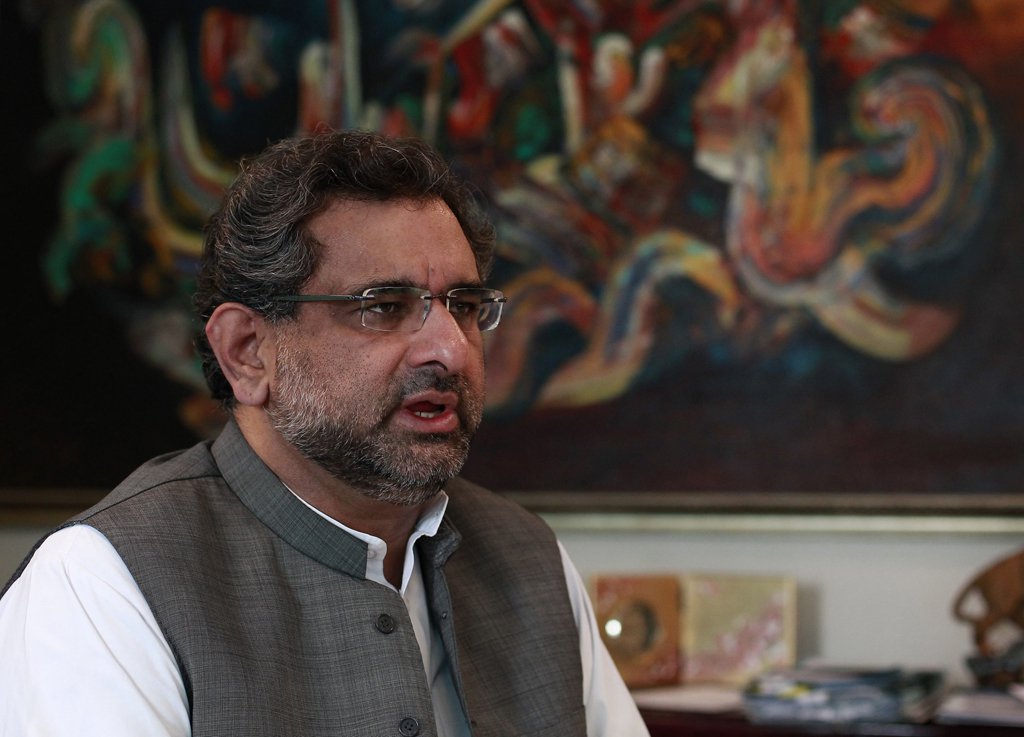 ---
ISLAMABAD: Prime Minister Shahid Khaqan Abbasi on Friday conveyed to the Maldives foreign minister that Pakistan "firmly adheres to the policy of non-interference in the affairs of other countries and will continue to adhere to the principles of the UN charter in this regard".

The significant development came as Maldives reaches out to countries in the Asian region, Pakistan in particular, to garner support after the recent proclamation of emergency by Maldivian President Abdulla Yameen Abdul Gayoom.

Maldives' embattled president sends foreign minister to Pakistan, seeking support

Maldives Foreign Minister Dr Mohamed Asim is on a three-day official visit (February 8-10) to Pakistan as the special envoy of Maldives president.

Even though the minister landed on Friday, his visit was kept on low-key by the federal government authorities mainly due to the controversies attached to Maldives president's decision to impose emergency in his country.

An official source in knowledge of the matter said PM Abbasi conveyed to the visiting foreign minister that Pakistan had no intention to side with Maldives president after he took a highly controversial step to impose emergency.

"Our government is vocal about condemning the proclamation of emergency by former dictator General (retd) Pervez Musharraf in 2007 in Pakistan (mainly to tighten noose around the Supreme Court judges).

"How can we support the proclamation of emergency in Maldives where the Supreme Court is also bearing the brunt?" a close aide of the prime minister commented, requesting anonymity.

The source said the visiting minister has invited the premier to visit Maldives but Abbasi 'politely regretted' the invitation saying it was not suitable to visit the country in the present circumstances since such a step would be tantamount to supporting the emergency rule.

According to the PM Office, the prime minister stated during the meeting that Pakistan firmly adhered to the policy of non-interference in the affairs of other countries and would continue to adhere to the principles of the UN charter in this regard.

Maldives president back in control as court reverses ruling

Maldives foreign minister briefed the PM on the "developments that led to the declaration of a state of emergency in his country. He reaffirmed Maldives' support to Pakistan's initiatives for bringing peace and stability to the region", an official statement from the PM Office said.

Abbasi, it said highlighted that the "relations between Pakistan and Maldives are characterised by cordiality, mutual respect and commonality of interests. He expressed satisfaction over the trajectory of brotherly bilateral relations."

The Maldives foreign minister "appreciated Pakistan for its support to the people and the government of Maldives.

"He thanked the prime minister for the warm welcome and hospitality accorded to him," the statement said even though there was no mention if the PM announced any support for President Abdulla under the present circumstances.
COMMENTS
Comments are moderated and generally will be posted if they are on-topic and not abusive.
For more information, please see our Comments FAQ