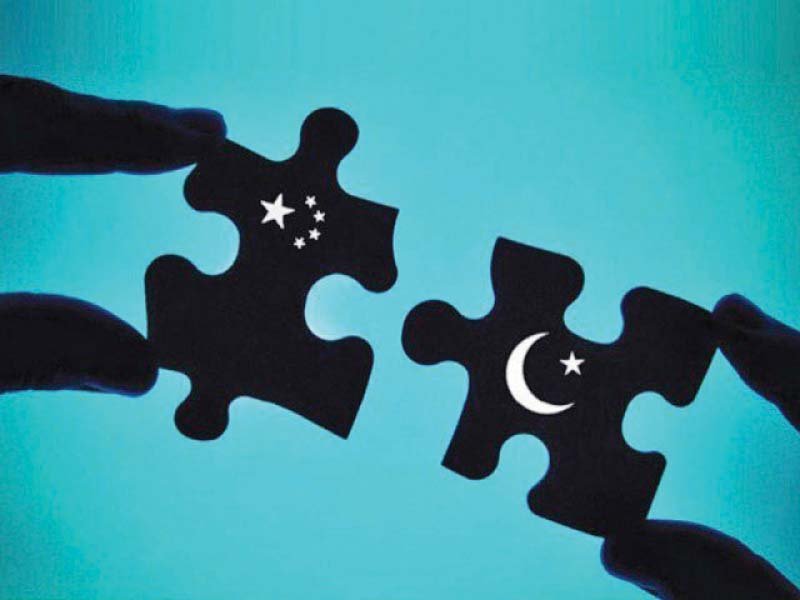 ---
ISLAMABAD: Pakistan and China have agreed to revise the bilateral trade agreement under which Pakistani exporters could get the same tariff concessions China gives to its trading partners in the ASEAN region.

The amended China-Pakistan Free Trade Agreement (CPFTA), which was initially signed in 2006, is expected to be signed next month in Islamabad, the Ministry of Commerce said on Friday.

The negotiations to revise the trade pact were launched in 2012 in an effort to address the rising imbalance in bilateral trade. The trade deficit between the two countries rose from $4.7 billion in fiscal year 2014-15 to $8.9 billion in 2016-17, according to the State Bank of Pakistan data.

China agrees to accommodate Pakistan's concerns

During the first six months of the current fiscal year, Pakistan imported goods valued at more than $5.4 billion from its largest trading partner but exported back goods worth $0.78 million only.

Pakistan says the huge deficit is due to the import of machinery from China for the CPEC-related projects.

Another factor which impacted Pakistan's exports to China was the duty concessions granted by China to ASEAN countries.

China's decision to give preferential treatment to Asia Pacific countries eroded the competitive and preferential advantage that Beijing had committed to Pakistan. The goods that were subject to 3% custom duties on import from Pakistan to China can be imported from the Pacific neighbours by Chinese people at zero duties.

Keeping this in mind, during the FTA-II talks Pakistan sought the same tariff concessions China afforded the Southeast Asian countries.

During the ninth round of negotiations on China-Pakistan FTA held in China on February 7-8, the Pakistani delegation led by Secretary Commerce Mohammad Younus Dagha presented the demands of Pakistani exporters and industries for accommodating in the final draft of the CPFTA.

The demands included those from exporters to provide tariff concessions equivalent to the ASEAN countries. The Pakistani side also suggested incorporating clauses for safeguarding the industries and the economy from any undue pressure on the balance of payments position.

Rebalancing Trade: China to facilitate Pakistan's exports

China also agreed on electronic data exchange which will help reduce chances of under invoicing, another major concern of Pakistani industry.

The Chinese delegation was led by Chinese Ministry of Commerce Vice Minister Wang Shouwen and comprised 16 officials of various ministries.

After intense negotiations for two days, the Chinese side agreed to accommodate these concerns and demands in the amended FTA which is expected to be signed in March when the Chinese vice minister will visit Islamabad along with his delegation.

Published in The Express Tribune, February 10th, 2018.

Like Business on Facebook, follow @TribuneBiz on Twitter to stay informed and join in the conversation.
COMMENTS
Comments are moderated and generally will be posted if they are on-topic and not abusive.
For more information, please see our Comments FAQ