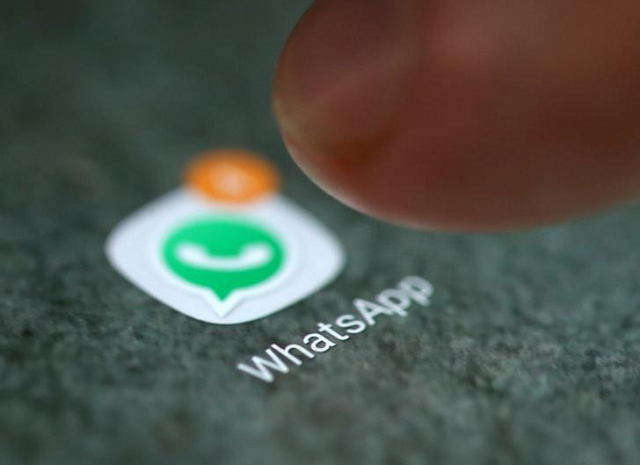 ---
WhatsApp has now released a beta version of its app that allows peer-to-peer digital payments.

TechCrunch reported that the launch took place in India later confirmed by WhatsApp Beta's Twitter account.

CONFIRMED!!! #IOS #ANDROID
If this option does not appear for you yet, please wait 😇😇 https://t.co/srAKgNdLzl

— WABetaInfo (@WABetaInfo) February 8, 2018

Through this new feature, the user can make payments using the different banks listed in its options.

Browsing virtual worlds while tip-toeing through real minefields

The user must verify their number via SMS and choose a bank. The option of making a payment is available on the main interface where the other media sharing options show up.

India's huge market audience for the messaging app is probably why the beta version was launched there first.

Recently, WhatsApp revealed the Q4 earning announcing that the company reached a milestone of 1.5 billion active monthly users with 60 billion messages being sent daily.

Fans took to Twitter to show their excitement and happiness at the launch.

WhatsApp finally lets you play YouTube videos within the chat

I got yesterday pic.twitter.com/oiQlNRQbBX

— Nagender Rao Savanth (@nagenderraos) February 8, 2018
its the first time i see that ppl are so excited for making a payment pic.twitter.com/XPuCSaGpW1

— Where's my Shinigami (@sachnand) February 8, 2018
I got it 🙂 versn 2.18.44 pic.twitter.com/uSL4QpTg3y

— Mr.R (@rammsai) February 8, 2018

While one user even shared screenshots of how it worked which were compiled by WABetaInfo.

💰WhatsApp Payments screenshots for the setup -- thanks @nagenderraospic.twitter.com/oqPiIMWnra

— WABetaInfo (@WABetaInfo) February 8, 2018

The Beta version is available for both iOS and Android.