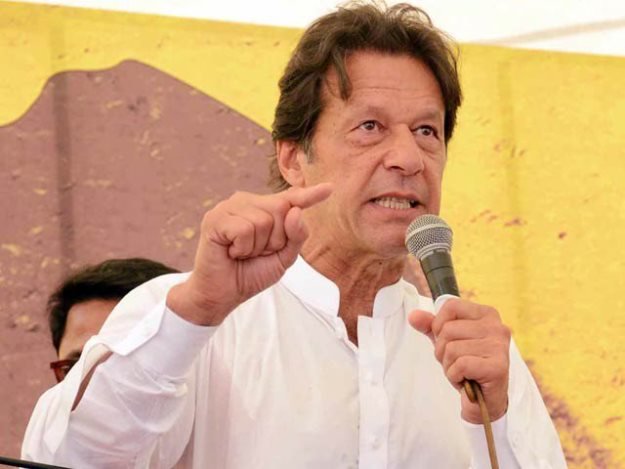 ---
ISLAMABAD: As by-elections in Lodhran loom, Pakistan Tehreek-e-Insaaf (PTI) is holding a rally in the constituency to garner support for their party's candidate Ali Tareen.

However, a letter issued by the Election Commission of Pakistan (ECP) has 'reminded' party chief Imran Khan that under the ECP's Code of Conduct and directive "members of the National Assembly/Provincial Assembly or any person on their behalf shall not visit the constituency or a polling station after the issuance of schedule of by-election till the completion of poll."

PTI fields son to secure father's seat

The letter further states that the ECP "expects political parties, their leadership, and candidates to comply with the code of conduct" and states Imran is "advised to abide by the Code of Conduct in letter and spirit."

Earlier today, the party had taken to Twitter to announce that the PTI chief would "honour Lodhran" today at the rally.


The Determined,the resolute,the dynamic and unflinching @ImranKhanPTI will honour Lodhran today at Feb. 9th,2018...Come and join the Jubilant Crowd!#LodhranKaptaanKa pic.twitter.com/KeJooOlB5o

— PTI (@PTIofficial) February 9, 2018


The National Assembly's NA-154 seat fell vacant after disqualification of the PTI former secretary-general Jahangir Tareen. By-polls at the constituency are scheduled for February 12. The PTI has fielded Tareen's son Ali Tareen as its candidate in the by-polls.

Jahangir Tareen had won the 2015 by-poll at the constituency after defeating the PML-N's Siddique Baloch with a margin of over 35,000 votes. The by-poll had been ordered after the Supreme Court ordered a re-election for the seat due to some irregularities in 2013 elections.