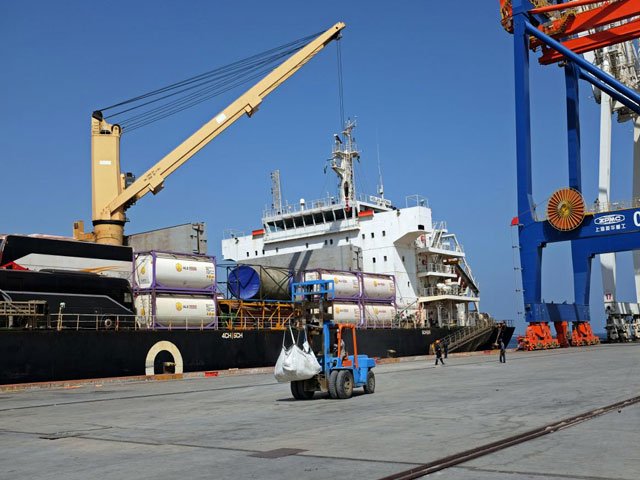 ---
QUETTA: Provincial Minister for Forest and Wildlife Syed Agha Raza has said that the China-Pakistan Economic Corridor (CPEC) project is a game changer in the region, opening new avenues of multi-investment not only for Balochistan but for the whole country.

"Balochistan needs special attention to reduce poverty and improve living conditions," said the minister while addressing the first international seminar organised by mutual cooperation of Higher Education Commission and Department of Marine Sciences at Lasbela University of Agriculture and Water Marine Sciences (LUAWMS) on Thursday.

CPEC and the sustainable development it brings to Pakistan

Vice chancellors and professors of various universities of Pakistan and China, Lasbela Deputy Commissioner Tariq Javad Mengal, Forestry Green Pakistan Project Director Abdul Jabar and others were also present at the event.

"To raise standards, the province needs economic development through CPEC-associated projects, which will improve the economic wellbeing, rising income level, creating job opportunities and ultimately enhancing the quality of life of the individuals," said Raza. "All these can only be possible when investment is done in the form of establishing industries and economic zones in the province."

With CPEC, Pakistan could play host to Chinese industries

He said that this seminar would prove to be a milestone in coastal development as it would help improve economy of the province.

He said that the coast of Balochistan covers about 700km and marine resources play an important role in development of the country. "Pakistan's ocean resources have never been used properly, which could give best benefits to people of the area," he added.

He said, "I hope that LUAWMS will provide expert workforce in the field of marine sciences by imparting standard education according to international levels."

Baloch militants can't endanger CPEC project: Chinese envoy

Lasbela University Vice Chancellor Prof Dr Dost Mohammad Baloch congratulated the faculty of the marine sciences for organising this successful international seminar for the first time at LUAWMS.

On this occasion a memorandum of understanding was signed between South-West University of Science and Technology China, South China Sea Institute of Oceanography and Shandong University China, according to which South West University of China will provide 50 full-time MS and PHD scholarships to intelligent graduate students determined to pursue higher education.
COMMENTS (1)
Comments are moderated and generally will be posted if they are on-topic and not abusive.
For more information, please see our Comments FAQ