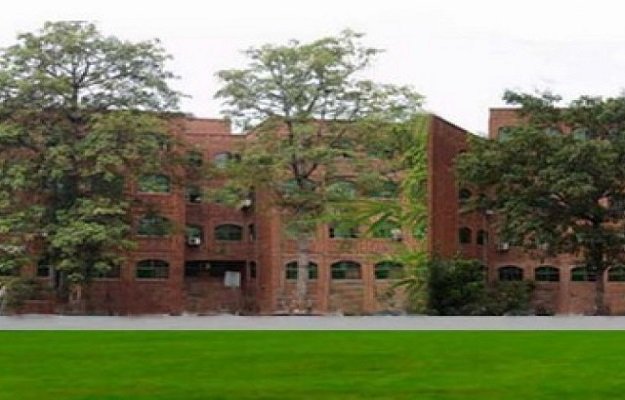 ---
LAHORE: Post Graduate Medical Institute Principal Professor Ghiasun Nabi Tayyab said that by introducing smart management and quality healthcare, 1,869,644 patients received treatment at the emergency and outdoor department of the Lahore General Hospital (LGH).

Following the directions given by the Punjab government, quality and standard healthcare had been ensured and all sections provided extraordinary facilities to the patients, he said. He added that 19,205 patients underwent dialysis. On an average 63,039 patients were admitted and 32,210 major and 58,412 minor operations were carried out, he stated.

He expressed satisfaction over the performance of doctors, nurses and other medical staff and hoped that they strive to be even better in the future. In light of the recent bout of influenza, he said special arrangements had been made at the institute to deal with such cases. Doctors and paramedical staff working in influenza wards would be vaccinated and take other necessary precautionary measures, he said. The hospital is on high alert and taking the utmost care, as per the instructions of the government of Punjab, he added.

Tayyab also ordered that all unattended patients be taken care of by the hospital till the responsible authorities had tracked down their relatives. Until then, they would be in the care of the hospital and would be shifted only after they had recovered.

For this purpose he constituted a four-member committee, headed by the LGH medical superintendent, to ensure that medical expenses of such individuals were covered. He deemed it "our religious and moral obligation to help such patients" and undertook the responsibility of personally monitoring their cases.

Such patients are brought in during cases of accidents and they are often left without proper treatment, he lamented. He said that for the future, there should be a system in place which can provide them with proper healthcare.

According to Tayyab, Punjab Chief Minister Shehbaz Sharif was committed to providing the public with the best medical facilities. To achieve this goal, the Punjab government is establishing new hospitals, upgrading medical equipment and institutions, providing medications free-of-charge and employing a greater number of doctors, nurses and paramedics. Recently, Shehbaz presented the Punjab Institute of Neuro Sciences (PINS) a three tesla MRI machine, the first of its kind in Pakistan, disclosed Tayyab.

At the institute, all the wards of neurosurgery and neurology had been united under one roof which had eliminated various problems faced by the hospital, the patients and their relatives while maintaining a hygienic environment, he stated. Presently 250 nurses and 200 paramedics were employed at (PINS) to cover three shifts and 5 ICUs were currently functional.

He also discussed a project of building 10 high standard operation rooms; two of which were already functioning. The pharmacy at PINS was providing round-the-clock, free-of-charge medication to the patients, he said.

A 128-slices CT scan machine was being utilised by almost 150 patients daily and a new digital x-ray machine had also been installed, claimed Tayyab adding that the central research lab project and the construction of the auditorium were also underway.

Published in The Express Tribune, February 9th, 2018.
COMMENTS (1)
Comments are moderated and generally will be posted if they are on-topic and not abusive.
For more information, please see our Comments FAQ