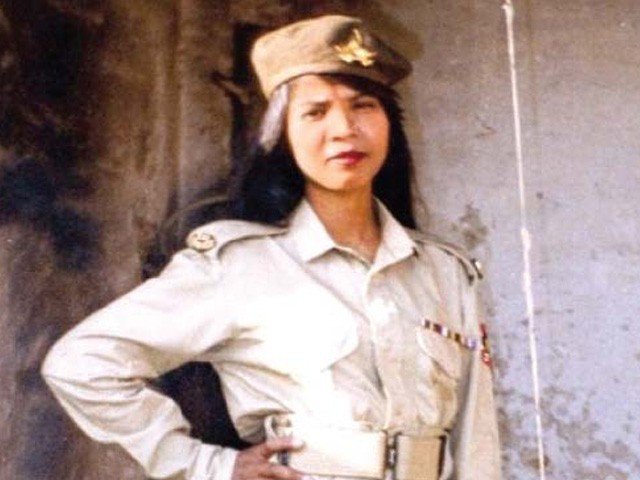 ---
ISLAMABAD: The family of Aasia Bibi - a 51-year-old Christian who has been on the death row since November 2010 after being convicted of committing blasphemy - visited the Supreme Court on Wednesday asking for an early hearing of the case.

Aasia's husband and two daughters along with her lawyer Saiful Malook met Additional Registrar (Judicial) Muhammad Ali to arrange their meeting with Chief Justice of Pakistan Mian Saqib Nisar so that they could request him to fix an early date for the case's hearing.

Malook told The Express Tribune that the family was not allowed to meet the chief justice. He added that one of Aasia's daughters was suffering from a mental disease and the family wanted an early decision in the case.

CJP declines early hearing of Asia Bibi's appeal against blasphemy conviction

Aasia's husband and daughters were scared when they arrived at the apex court building and reluctant to talk to reporters. When The Express Tribune asked Aasia's husband about the case, he replied that speaking to the media could endanger their lives, making it impossible for them to return to their home in Lahore.

Malook said the apex court office had told them several times that the date of hearing would be fixed soon. Even last year, he added, the court office had assured that the date would be fixed by the end of December 2017.

Aasia was convicted of committing blasphemy during an argument with a Muslim woman in Sheikhupura. However, her case gained prominence after then Punjab governor Salmaan Taseer pleaded for her retrial and was subsequently shot dead by his guard, Mumtaz Qadri, in January 2011.

In 2014, the Lahore High Court upheld Aasia's death sentence. However, in July 2015, the Supreme Court stayed her execution.

The last time her case was taken up was on October 13 last year by a three-judge bench headed by incumbent Chief Justice Mian Saqib Nisar and comprising Justice Iqbal Hameedur Rehman and Justice Manzoor Ahmad Malik.

The hearing, however, was quickly adjourned because Justice Rehman recused himself as he was the CJ of the Islamabad High Court when it heard the Salmaan Taseer assassination case. The assassin had cited Taseer's interest in the Aasia Bibi case as his motive.

Lawyer expects blasphemy convict Aasia Bibi's case hearing by year end

According to her statement, Aasia was working in a field when she was asked to fetch water. Several Muslim women labourers objected, saying that she should not touch the water bowl. At that point, they had an altercation and exchanged harsh words. Aasia said the women later levelled allegations of blasphemy against her in connivance with the wife of one Qari Salaam.

Issuing the written order dismissing Qadri's appeal against his death sentence, Justice Khosa had urged the state to ensure that no innocent person had to face an investigation or trial on the basis of false allegations of blasphemy. The judge observed in the 2015 verdict that it was an unfortunate fact which could not be disputed that in many cases allegations of blasphemy were levelled for extraneous purposes and in the absence of adequate safeguards against misapplication or misuse of the law by motivated persons. "The persons falsely accused of commission of that offence suffer beyond proportion or repair," the judge noted.

The order read that keeping in view the strong religious sentiments in society, it ought to be understood quite clearly that any call coming from serious quarters for reform in the laws regarding offences related to religion could only be a call for introducing safeguards against misapplication or misuse of such laws by motivated persons and such a call was ordinarily not to be construed as a call against the religious aspects of the offences covered by such laws.
COMMENTS (1)
Comments are moderated and generally will be posted if they are on-topic and not abusive.
For more information, please see our Comments FAQ