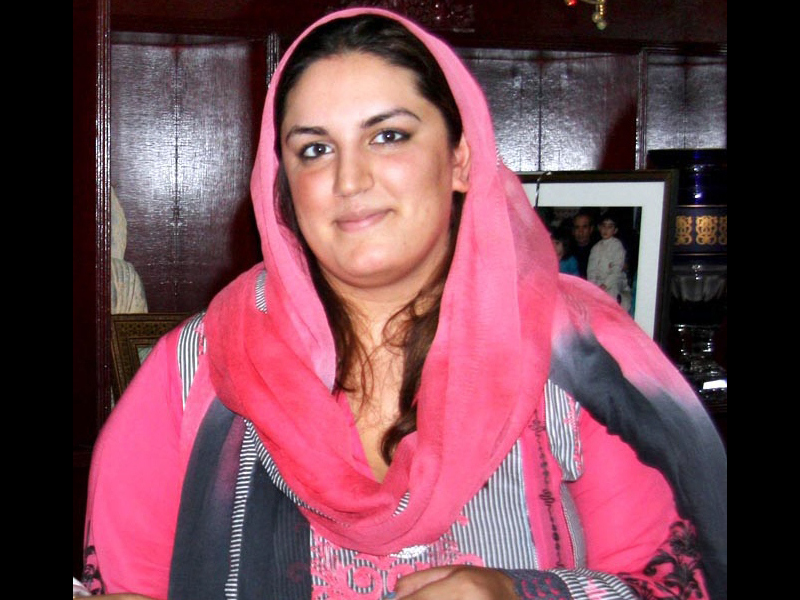 ---
ISLAMABAD: Bakhtawar Bhutto Zardari on Tuesday served a legal notice to Syeda Abida Husain for 'leveling, false, unsubstantiated and tendentious allegations' against former prime minister Benazir Bhutto in her book "Special Star- Benazir Bhutto's Story".

The notice which has been served through her counsel Senator Farooq H. Naek has named Managing Director Oxford University Press Pakistan Ameena Saiyid and festival director of Karachi Literature Festival Salma Adil, regional sales director south of Oxford University Press, Karachi Literature Festival and others as respondents.

The notice reads: "That alongwith the author of the book and the impugned statements, its printer and publisher as well as its circulator in Pakistan (Oxford University Press) who has circulated the defamatory book via its outlets without checking and confirming the contents therein are also liable for defamation."

Bakhtawar criticises law forbidding public eating during Ramazan, says 'this is not Islam'

It further says that the respondents have irresponsibly and maliciously made, printed and published the statements to provoke sentiments against the former prime minister and her party to politically malign and victimize the Pakistan Peoples Party. It added that the 'impugned statements' in the book have been published without being properly investigated, verified.

It further reads: "That in view of the above our client is entitled to damages for mental torture, harassment, agony, humiliation which she, the workers and supporters of Pakistan Peoples Party have suffered and are undergoing at present because of wrongful acts on your part individually and jointly.

The counsel has further added that his client is entitled for the following amounts for defamation due to publication which are quantified as under Damages on account of Loss of Reputation – Rs500 million; damages for mental agony, torture and physical harassment – Rs500 million.

CJP takes suo motu notice of encroachment of public parks in Islamabad

The notice also says: "That it has come to our knowledge that the printer and publisher of the book is also a festival director of Karachi Literary Festival and is attempting to launch the aforesaid book through the Karachi Literary Festival on Friday 9th of February 2018." It added that "Ameena Saiyid is hereby specifically admonished to desist from launching the aforesaid book containing scandalous, libelous and defamatory statements against Shaheed Mohtarma Benazir Bhutto on the 9th of February 2018 or any date thereafter at any venue whatsoever. Any attempt by Karachi Literary Festival to promote or propagate sales of the aforesaid defamatory book will be taken to be collusion on part of Karachi Literary Festival with author and publisher of the book, having common criminal intent to defame Mohtarma Benazir Bhutto which is punishable under the law and may make Karachi Literary Festival, its producer and organizer vulnerable to strict legal action."

Meanwhile, PPP spokesperson said, "Written ten years after Benazir Bhutto's martyrdom and without offering any proof to substantiate her slanderous comments Abida Hussain's account of Pakistan's most popular leader in generations is an insult to the legacy of Shaheed Bibi and to the sensibilities of millions of her followers".
COMMENTS (10)
Comments are moderated and generally will be posted if they are on-topic and not abusive.
For more information, please see our Comments FAQ