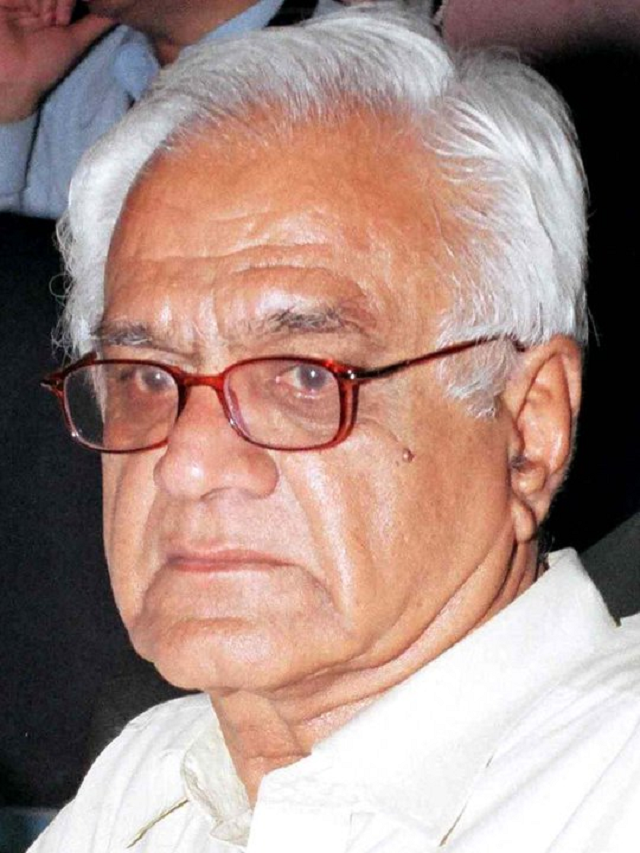 ---
KARACHI: Veteran journalist Siddiq Baloch was laid to rest in Mewa Shah Graveyard Tuesday afternoon. He passed away early Tuesday morning in Karachi, while fighting pancreatic cancer for many years.

Siddiq, 78, was a renowned journalist, senior political economist and democrat. He was the chief editor of Daily Azadi Quetta, an Urdu newspaper started by him in 2002 and Balochistan Express, an English newspaper.

He regularly contributed columns to Dawn and was an authority on Balochistan's social, political and economic matters. Siddiq played an important role in Baloch nationalist politics. In 2002, he authored a book, 'A critical comment on political economy of Balochistan'. He was conferred the Tamgha-i-Imtiaz in 2015.

Pakistan among countries battling record flu, face rising death tolls

Born in Lyari, Karachi in 1940, Siddiq moved to Quetta in 1990 and started the Balochistan Express. His journalistic career spanned over 50 years. In 1981, he was elected president of the Karachi Union of Journalists (KUJ). He took an active part in the freedom of expression movement, and served two terms. He was also elected as president of the Balochistan Newspapers Editors Council and as an office bearer of the Karachi Press Club.

Journalist Ziaur Rehman remarked, "He [Siddiq] was one of the founding members of the Baloch Students Organisation and affiliated with NAP in his student life. He was imprisoned in the infamous Hyderabad Conspiracy Case".

Siddiq's jail companions were Nawab Khair Bakhsh Marri, Sardar Attaullah Mengal and Khan Abdul Wali Khan.

Former correspondent for The Express Tribune, Shahzad Baloch, who was Siddiq's nephew, while paying tribute to him said, "It is hard to believe that my teacher, a fatherly figure, my uncle and veteran journalist Siddiq has passed away. He was the reason for whatever I am today and I spent my entire life with him".

In his message on Twitter, former editor of Dawn, Abbas Nasir, said that Siddiq was a huge resistance figure among journalists who opposed Zia's autocratic rule.

Pakistan Peoples Party Central Information Secretary Nafisa Shah said that her heartfelt sympathies, thoughts and prayers were with the family of the senior leftist journalist.

Siddiq left three daughters and five sons among the mourners and his son, Zafar Baloch, is The Express Tribune's correspondent from Quetta.

Firefighter reveals Princess Diana's final words before her death

Journalists and personalities alike took to Twitter to express their grief for the loss of a brilliant journalist.


Siddiq Baloch, a huge resistance figure among journalists who opposed Zia's autocratic rule, is no more. RIP waja. Will never forget your lesson how the struggle must go on. What a privilege to have worked with you in Dawn in those difficult days where your spirit kept us afloat.

— Abbas Nasir (@abbasnasir59) February 6, 2018
Sad to learn that senior leftist-journalist, Siddiq Baloch has passed away. My heartfelt sympathies and thoughts &prayers for his family.

— Nafisa Shah (@ShahNafisa) February 6, 2018
Siddiq Baloch, veteran journalist , author and Chief Editor of @dailyazadiquett and @balochistanex, passed away. He was also one among founding members of BSO and affiliated with NAP in his student life. He was imprisoned in infamous Hyderabad Conspiracy Case. RIP pic.twitter.com/SuyAMMcMGM

— Zia Ur Rehman (@zalmayzia) February 6, 2018
BSAC pays rich tribute to Legendary journalist Siddiq Baloch.
His contribution for Balochistan will always be remembered. He used power of pen for the sake of his people .@Asma_Jahangir @MJibranNasir @salmanhydr @pid_gov pic.twitter.com/qawQx4zfJp

— Dr Nawab Baloch (@NawabDurra) February 6, 2018


https://twitter.com/daniyalyousaf/status/960760422394748928
COMMENTS (1)
Comments are moderated and generally will be posted if they are on-topic and not abusive.
For more information, please see our Comments FAQ