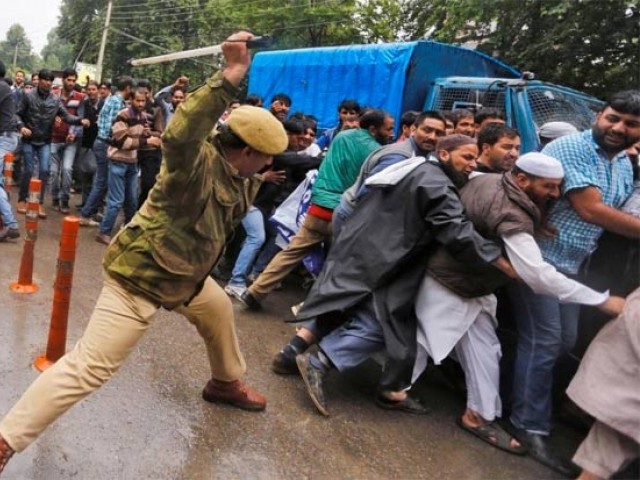 ---
The Pakistani community in United Arab Emirates (UAE) gathered on Monday to express solidarity with the dwellers of held Kashmir and assure support to their right to self determination.

In this regard, a function was organised at Pakistan embassy in Abu Dhabi to observe the day, presided over by the envoy to the country Moazzam A Khan.

A large number of Pakistanis including those from the Kashmiri community in the UAE assembled in the premises of the embassy to show solidarity with their Kashmiri brethren and to condemn the human rights violations being committed by Indian forces.

On this occasion, Khan called upon the international community to take awareness of the dilemma of the Kashmiri people who have been subjugated by Indian occupation.

Solidarity Day: 'Youth committed to revolution in Kashmir'

He urged all Pakistanis to renew their resolve to continue their support for the struggling Kashmiri brothers till they achieve their cherished objective.

"Our leadership has also made it clear that the people of Kashmir are entitled to their right to self-determination and India should immediately stop its atrocities and aggression against the people of Indian Occupied Kashmir," he added.

Ambassador Moazzam reassured the Kashmiri brethren of the complete moral, political and diplomatic support from the government and people of Pakistan.

Khan said that the government of Pakistan has always highlighted the Kashmir issue at international forums, urging them to play their respective roles in resolving the issue.