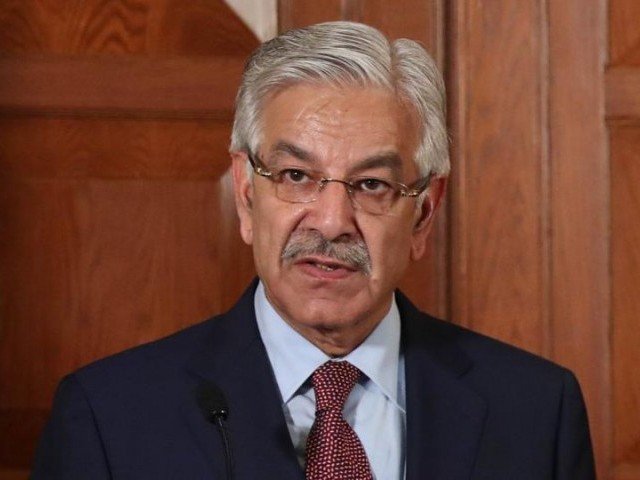 ---
Foreign Minister Khawaja Asif on Monday said that Kashmir is the only reason for the enmity between the two neighbors.

Talking to media in Sialkot, he said that the Kashmiri struggle is being recognized as an independence struggle the world over but India is not budging from its bigotry, Express News reported.

"0.8 million Indian army is trying to crush the Kashmir struggle but despite all the oppression they have failed. Kashmiris salute the Pakistani flag on the Indian republic day and they are buried in Pakistani flags," the foreign minister said.

Asif maintained that we will never leave the people of Kashmir alone.

The foreign minister said that there are terrorist rulers in New Delhi who burnt the Samjhota express and also killed Muslims in Gujrat.
He alleged that India was fomenting terrorism on the working boundary and on the Afghan border.

PM Abbasi urges setting aside political differences for Kashmir cause

"India wants to keep us busy in fighting terrorism it has unleashed so as to keep us away from Kashmir," Khawaja Asif revealed.
He further said that the war against terrorism is underway all over the country. Expressing his resolve to fight terror, the foreign minister said that just 2 days ago our Army jawans had embraced martyrdom in Swat.

Khawaja Asif lamented that the Muslim nation was not raising its voice in support of the Kashmiris.

"The Kashmir struggle has received a new passion with the blood of Barhan Wani. Since the past 2 years, the independence struggle is increasing and its results have been seen here too," the foreign minister added.

Khawaja Asif said that the Kashmir solidarity day was being observed with a fervor that has never been witnessed before.