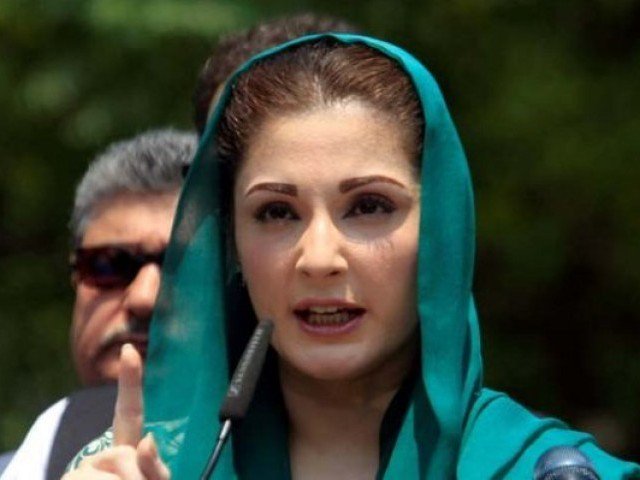 ---
Pakistan Muslim League - Nawaz (PML-N) leader Maryam Nawaz addressing a social media convention today in Gurjanwala said that the judiciary is unable to find evidence against deposed prime minister Nawaz Sharif.

Addressing the crowd, Maryam said that wherever Nawaz Sharif goes, people follow him. She threw weight behind her father saying that Nawaz restored judiciary in the country.

"Judiciary has started a new movement of contempt of court. Contempt of court warrants a penalty but what's the penalty for the court's actions?" Maryam questioned.

"Imran Khan cursed the judiciary for four years but now has become their beloved so everything that Pakistan Tehreek-e-Insaf (PTI) does is fair according to the courts," she lamented.

Maryam stressed on how much the nation loves Nawaz saying that jails would get filled but the amount of support wouldn't end for him.

"Nawaz won millions of votes and he was labelled as Godfather by the court," she questioned.

Discussing Senate elections, Maryam said that since elections are nearing, political opponents have started spewing hatred which is uncalled for.

"The opposition was waiting on Nawaz and family to break down but we have proven to the world that we will not back down under any circumstance," she added saying.

"If we ask questions, we are charged with contempt of court, these factions don't know that Nawaz's backing is strong enough to deal with anything," Maryam further maintained.

Factions of army, judiciary sabotage democracy in Pakistan: Nawaz

Former prime minister Nawaz Sharif in an address to a seminar held in Karachi said that every time democracy starts strengthening, factions of judiciary or army try to wreck it.

Nawaz, talking to supporters on 'The future of democracy in Pakistan' said that there are several factions within certain institutions which are trying to topple the government which sabotages the very core of democracy.

Referring to Pakistan's shaky democratic history, Nawaz said that every now and then when the chosen political leaders try to ensure democracy sustains in the nation, there are a few biased individuals in the institutions which try to deteriorate that process.

"Every time we looked for support from judiciary, it supported dictatorship instead, leaving us weak," he maintained.