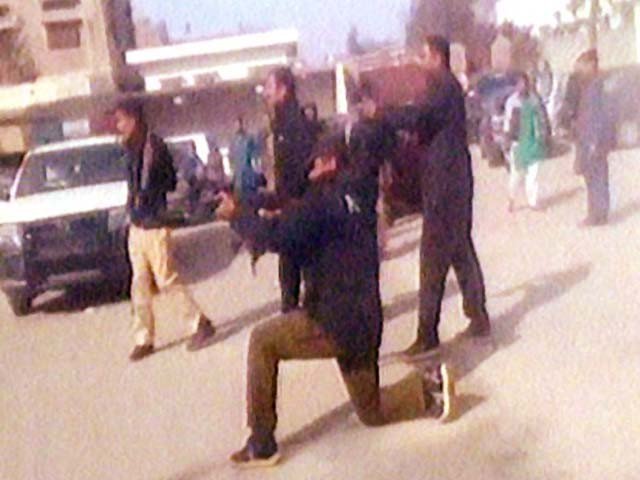 ---
LAHORE: The government of Punjab is expected to give a green signal to the safe cities project for Kasur after Zainab's rape-murder case drew attention of the authorities towards the increasing trend of child abuse in the city.

According to officials, approval of safe cities project would be on the agenda of a meeting expected this week. Punjab Chief Minister Shehbaz Sharif, while presiding over a meeting of Cabinet Committee on Law and Order on January 11, directed authorities to install CCTV cameras in different areas of Kasur and connect them to the Integrated Command, Control and Communication Centre.

In view of the orders of chief minister, Punjab Police Integrated Command, Control and Communication Centre (PPIC3) Lahore prepared the project for Kasur and was placing it up for approval.

It was important to note that poor quality footage of the alleged rapist from a private security camera helped authorities zero in on the suspect.

Additionally, with the increase of child abuse and murder cases in the city, the need was felt to install cameras throughout Kasur. According to Sahil, an NGO, a total of 129 cases of child assault were reported in Kasur in the first six months of 2017. Of these, 34 were abductions, 23 were rapes. At the same time, a total of 720 incidents were reported from the city in the last three years.

According to Punjab Safe Cities Authority Managing Director DIG Ali Ammir Malik, four to 500 cameras would be installed throughout the city in four to five months if they were given the approval by the cabinet. He said that these cameras would monitor activities of nearly all major areas and streets of the city.

It is pertinent to mention here that the safe city projects was given a green signal to expand from Lahore, where they have completed much of their work, to six other cities of Punjab including Multan, Bahawalpur, Faisalabad, Rawalpindi, Gujranwala and Sargodha on May 11, 2017.

Other than this, the Education Department was also set to unveil a booklet of guidelines for child safety awareness.

Published in The Express Tribune, February 2nd, 2018.