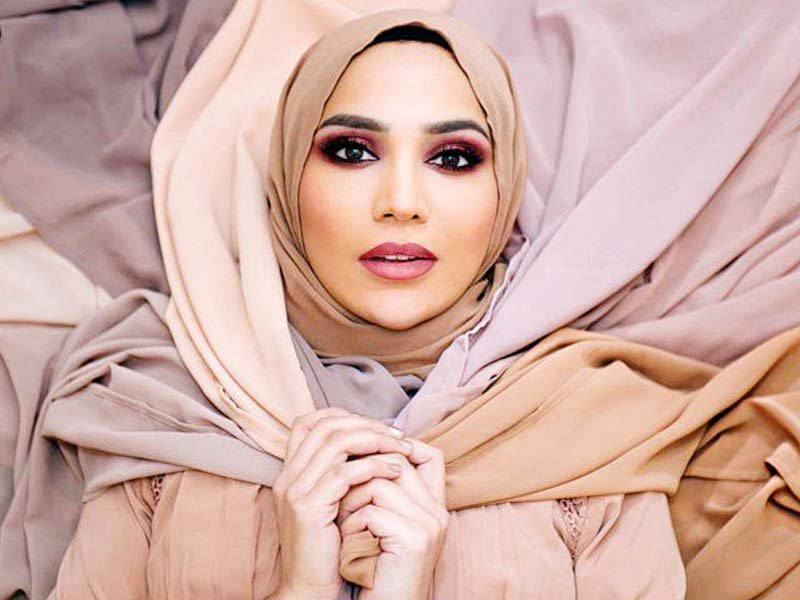 ---
We bring you a round-up of updates to keep you in the know of what's happening locally and around the globe!
Elton John announces retirement


The music icon Sir Elton John announced that his next world tour will be his last. The three-year tour will start in September. "I've been touring since I was 17 with various bands," John said. "I thought the time is right to say thank you to all my fans and say goodbye." John said his priorities changed when he and his partner, David Furnish, had children. "We had children and that's changed our lives and in 2015 we sat down with their school schedule and we said I'm going to miss too much of this," he told Cooper. But he also stated he would continue to make music!

'Hijab' model pulls out of L'Oreal ad campaign over Israel tweets




British model Amena Khan, who had been chosen by French cosmetics brand L'Oreal to appear in an advertising campaign in Britain, has pulled out over accusations she made anti-Israeli comments in a series of old tweets. The French cosmetics giant selected her to be the first woman in a hijab for a mainstream shampoo campaign. "I deeply regret the content of the tweets I made in 2014, and sincerely apologise for the upset and hurt that they have caused," she Tweeted. "With deep regret, I've decided to step down from this campaign because the current conversations surrounding it detract from the positive and inclusive sentiment that it set out to deliver." Oops!

Ali Zafar releases new anthem for PSL 3




Like every year, Ali Zafar has released an anthem for the latest installment of PSL. Zafar is back for the third time as the voice and soul of the Pakistan Super League. Titled Dil Se Jaan Laga De the video shows cricket players gearing up for the series. It also features Ramiz Raja drumming to the song while Ahmed Shehzad tries his luck strumming a guitar. Other players featured in the video include Junaid Khan, Misbah ul Haq and Shahid Afridi getting ready for the pitch.

Meghan Markle's wedding dress to be designed by Stewart Parvin




Fashion designer Stewart Parvin is reportedly the frontrunner to design actor and soon to be princess, Meghan Markle's wedding dress. Online bookmaker Betfair has announced Parvin as a favourite to design Markle's dress for her wedding to Prince Harry on May 19. The designer has been Queen Elizabeth's dressmaker since 2000 and also designer Zara Phillips' 2011 bridal gown. In March 2016, Markle said that she is a big fan of "whimsical or subtly romantic" wedding gowns. "Classic and simple is the name of the game, perhaps with a modern twist. Personally prefer wedding dresses that are whimsical or subtly romantic," she said. Now this is a wedding the whole world can't wait for!

Meryl Streep joins season 2 of 'Big Little Lies'




As if we weren't huge fans of the show already, Big Little Lies just added another reason for us to be obsessed with it! Hollywood veteran Meryl Streep has joined the cast of American drama series Big Little Lies season 2. Streep will play Mary Louise Wright, the mother of Perry Wright played by Alexander Skarsgård. Concerned for the well-being of her grandchildren following her son Perry's death, Mary Louise arrives in Monterey searching for answers. We can't wait!

Mehwish Hayat to play Benazir Bhutto in upcoming biopic?




Pakistani actor, model, and singer Mehwish Hayat is to reportedly play the role of the Benazir Bhutto in her biopic. "Benazir is a true hero of mine, a real powerful woman and an inspiration for many millions around the world. Would be a privilege and honour to play her on screen and bring her wonderful journey, her inspirational story to the world," Mehwish wrote on Instagram. We hope Mehwish can do justice to this role!

Kumail Nanjiani for 'The Big Sick' and Ali Kazmi's 'The Breadwinner' get nominated for Oscars




A proud moment for Pakistan at the Academy Awards once again! American-Pakistani actor Kumail Nanjiani's The Big Sick gets nominated for Best Original Screenplay and Ali Kazmi's The Breadwinner gets nominated for Best Animated Feature Film.  We wish both the actors all the best and hope they win big at the Oscars this year!!
COMMENTS
Comments are moderated and generally will be posted if they are on-topic and not abusive.
For more information, please see our Comments FAQ