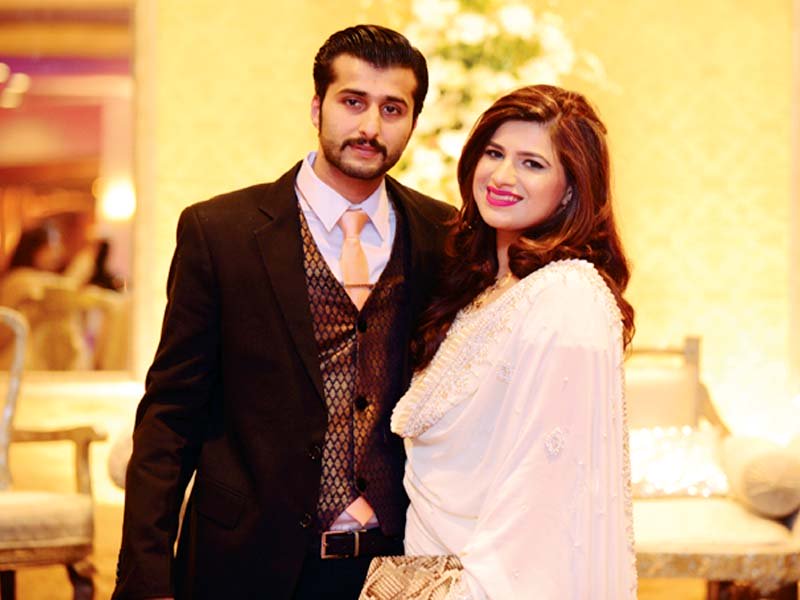 ---
Brother and sister duo Arooba, a publicist and Marwan Qureshi, the Head of Mechanical Division in Al-Majdouie Group of Companies in KSA, talk about the strong bond they share. From their childhood antics, to being partners in crime till today, these siblings share it all

What's your first memory of each other?

Arooba: My first memory is how fun and annoying he used to be and still is! He never really acts his age and we've always been partners in crime more than siblings.

Marwan: There are so many, but one that I always recall is from when we lived in Jeddah. I was a notorious kid and Arooba was my partner in crime. One fine day, we were fidgeting with a laser torch and accidently the laser light hit a Saudi family's car whilst they were seated. The man was deeply offended by this and broke our room's window with a stone. We were so frightened as kids that we never told anybody about this and instead, taped the glass window with adhesive tape.




What is the craziest thing you have done together?

Arooba: It's difficult to pick one. We share a variety of crazy moments from pranks to conspiracies against each other. I feel bad for people still putting up with us!

Marwan: We were living in the Middle East so the craziest thing we could do was lie to our parents and that's what we still do I guess.

What did you get punished for the most as a child?

Arooba: As a team, we hardly ever got scolded. With him being the eldest, all the blame used to go on him and I mostly got away with it. The most vivid memory I have is of being punished for irritating and bothering our elder sister Mariam, who was always in our parents' good books.




Marwan: Covering for Arooba when she was mischievous.

If you could swap places with each other, what's the first thing you would do?

Arooba: I would explore more of his hidden talents and capabilities, which he tends to overlook in his busy schedule.

Marwan: Be more creative and paint more often like her.

What is that one thing you love about your sibling?

Arooba: His laugh.

Marwan: Her willingness to always help.




If you are fighting with each other, how do you make up?

Arooba: The word fight does not exist for us, but if we ever do we simply start talking again with zero apologies from either side. We simply can't resist not talking!

Marwan: We usually don't fight at all. But when we fight I must ensure my wallet is full.

What is the one secret talent your sibling has, that you wish you did too?

Arooba: His confidence and his humour.

Marwan: Her understanding and down to earth nature and the sensible way in which she deals with our dad. She's the best at it!

Describe your sibling in three words:

Arooba: Caring, adventurous and quirky.

Marwan: Smart, talented and caring.




Which fictional character is your sibling most like?

Arooba: LOL! Johnny Bravo maybe but he doesn't really bear a resemblance to any fictional characters.

Marwan: She has her own personality nothing that I can relate to. The only thing I can say is that she is real.

How are your personalities similar?

Arooba: We're  both easy going and like to live life in the present.

Marwan: We both spend a lot of money on luxury.

I can't live without my brother/sister because….

Arooba: He's my buddy, a person I can always count on.

Marwan: She supports me and our love is unconditional.