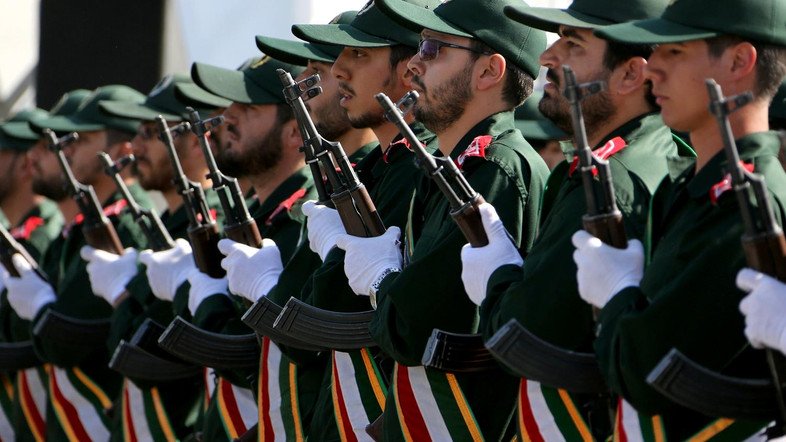 ---
TEHRAN: Iran's elite Revolutionary Guards force said three of its soldiers were killed and 16 Islamic State jihadist group militants arrested in clashes Saturday in the south of the country.
Its Sepahnews website, citing General Mohammad Pakpour, head of the Guards' land forces, said "16 members of the terrorist group were arrested and several of them killed", as well as three Guards in the clashes in Fars province.

Trump would make 'big mistake' by leaving Iran deal: Moscow

"The terrorists wanted to carry out attacks on border towns and in the centre of the country," he said.
Sepahnews reported earlier that the IS militants had infiltrated from western Iran's border with Iraq.
Iran is one of the main international backers of the Syrian regime, and has sent military advisers and thousands of "volunteers" to battle IS in both Syria and Iraq.
Last June, IS claimed responsibility for two attacks on Iran's parliament and the shrine of revolutionary leader Ayatollah Ruhollah Khomeini that killed 17 people and wounded dozens.

Holy journey: Pilgrims to Iran and Iraq assured full security

Iran has since tracked down and killed several suspected jihadists, and over the past few months authorities have announced the arrest of dozens of IS suspects in several regions.

Earlier this month in Pakistan, the national security adviser (NSA) and the Balochistan government on Monday assured pilgrims willing to travel to Iran by road that they will be provided with the necessary security.

A proper plan for providing full security and accommodation facilities to the pilgrims was chalked out during a high-level meeting chaired by NSA Lt Gen (retd) Nasser Khan Janjua and Federal Minister for Religious Affairs Sardar Muhammad Yousaf.