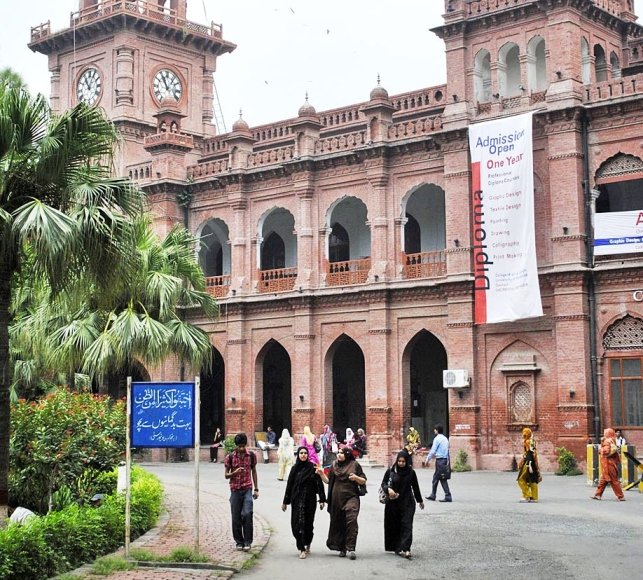 ---
LAHORE: Human Rights Commission of Pakistan (HRCP) members and students have demanded the removal of the Punjab University vice chancellor for his alleged racist remarks and treatment of Pakhtun and Baluch students after the recent clashes on campus.

They also condemned the arrest of Pakhtun and Baloch students by police.

They presented a charter of demands to the government of Punjab during a press conference held at the Lahore Press Club on Saturday.

Prominent lawyer and human rights activist Asma Jahangir said it was not a coincidence that a few Punjabi students arrested by police belonged to the National Students Federation - a progressive students' organisation.

The participants alleged that students unions are banned under a policy introduced by former president Ziaul Haq which was later endorsed by a judgment of the Supreme Court. However, a de-factor students union, for example, a dictatorship of a certain group of students under state-patronage, was active on campuses throughout the country.

Jahangir said activists demanded that student unions be allowed so that every pupil at varsities could assert their right to an association.

Hussain Naqi, who is a political and human rights activist, said students unions were a legitimate forum which provided a platform to resolve their disputes. "After the ban on student unions, campuses have turned violent, unlike the past," he asserted.

Meanwhile, Jahangir condemned the racist comments of political leaders and the vice chancellor during recent clashes on campus.

"The VC does not deserve to continue working at his post after he said they would send Balochi students to the mountains." "We strongly condemn such remarks as they were made to promote hatred and prejudice. We must stop considering everyone international agents over each petty issue."

"Students are not terrorists and implicating them under terrorism charges is unlawful. The Anti-Terrorism Act was meant to book terrorists only, not students," she said. The activist demanded the immediate release of all students without discriminating against their political affiliations.

Published in The Express Tribune, January 28th, 2018. 
COMMENTS
Comments are moderated and generally will be posted if they are on-topic and not abusive.
For more information, please see our Comments FAQ