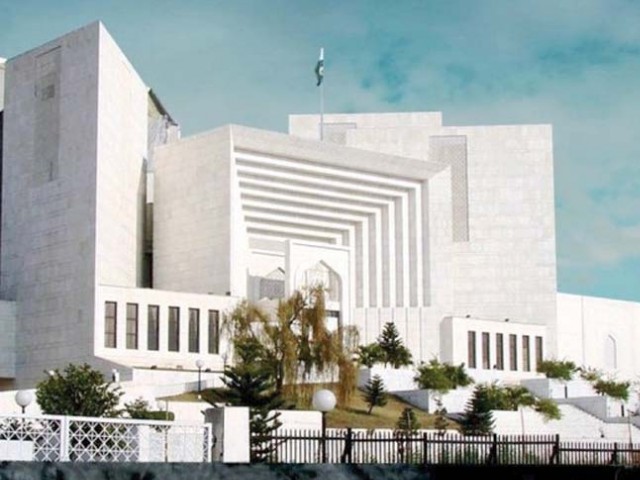 ---
ISLAMABAD: The Supreme Court on Wednesday issued another contempt notice to the Jang Group chief executive officer (CEO) and others for falsely claiming in a July 6, 2017 story that the apex court had directed the Inter-Services Intelligence (ISI) to look after the affairs of the Panama Papers probe by a six-member Joint Investigation Team (JIT).

A three-judge bench, headed by Justice Asif Saeed Khosa, also asked Geo News CEO Mir Shakeelur Rehman, Mir Javedur Rehman, and reporter Ahmad Noorani to submit replies over the show-cause notices within two weeks and to appear in person on February 7.

Jang/Geo Group owner calls social media 'gutter'

On July 6, 2017, a news story was published in Jang and The News which said that the ISI had taken control of the secretarial and administrative affairs of the Panamagate JIT on the direction of the Supreme Court.

During the hearing, the bench told Noorani to show evidence to establish his story, but he failed to do so. The bench also asked the reporter to, without compromising his source, share any evidence to establish the claims he had attributed to the Supreme Court. The bench noted that the contents of the story represented serious allegations against the court.

Earlier, the bench gave Noorani the opportunity to tender an unconditional apology for making a telephone call to a judge, but he simply expressed regret and refused to tender an unconditional apology.

The bench pointed out that there is a legal requirement that the accused must make an 'unconditional apology', and his statement showing regret does not fulfil the legal requirement for being forgiven.

In July last year, the top court had issued contempt notices to the Jang Group for publishing a story regarding the alleged role of the ISI in the Panama Papers case. Two contempt notices have been issued to Mir Shakil and others in two different charges.

Jang group made bid to discredit court, JIT: SC

Meanwhile, the same bench reserved judgment on the submission of an unconditional apology by PML-N Senator Nihal Hashmi in the contempt case.

Last year, the court had issued a contempt notice to Hashmi for a hate speech directed at the judges. The prosecution's evidence has already been recorded.

Kamran Murtaza, the counsel for Hashmi, appeared before the bench and stated that his client wanted to tender an unconditional apology. The court allowed him to submit the same. The judgment will be announced later.