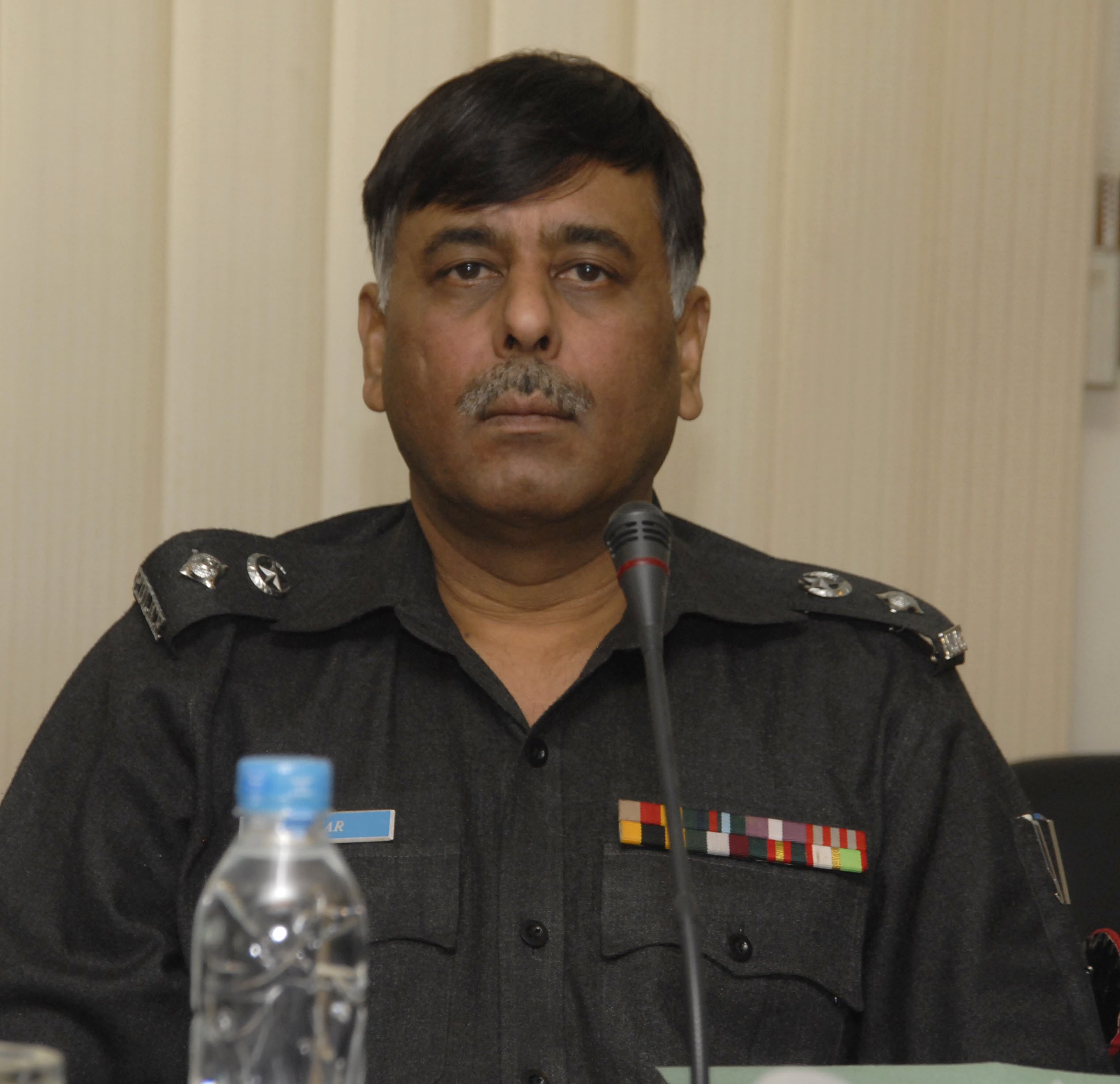 ---
KARACHI: After the inquiry committee probing the killing of Naseemullah Mehsud in an alleged fake police encounter declared his death to be an extrajudicial killing, the victim's family registered a case against former District Malir police chief SSP Rao Anwar and his entire police party.

The police are now preparing to arrest Anwar and his team.

FIR 40/18 was registered at the Sacchal police station. The FIR charges the suspects with murder, kidnapping, illegal detention, conspiracy, and terrorism. The case was registered on behalf of Naseemullah's father – Muhammad Khan.

"My son was kidnapped from a restaurant on Abul Hassan Ispahani Road on January 3 by at least eight or nine plainclothes members of SSP Rao Anwar's team. Two more people, Hazrat Ali and Muhammad Qasim, were also abducted but they were later released on Super Highway on January 6, while my son remained in SSP Anwar's custody. They also switched off Naqeebullah's cellphone. My relatives were unable to find him despite searching everywhere. Finally, we saw his picture on news channels and newspapers among four suspected terrorists that Rao Anwar and his team members had killed…in a fake encounter. The inquiry committee also found SSP Anwar his police party guilty. There are several witnesses to the incident which also created terror in society," the complainant stated in his recorded statement in the FIR.

Naqeeb's murder: Rao Anwar, his team go into hiding

SSP Anwar had claimed that on January 13, Naseemullah and three other suspected terrorists were killed during an alleged encounter in the Shah Latif Town of Karachi. Anwar had claimed that the terrorists were affiliated with the Tehreek-e-Taliban Pakistan and Islamic State, but his claim failed to hold up after the family of the Naseemullah identified him and claimed that his death constituted an extrajudicial killing.

A three-member committee headed by Counter-Terrorism Department (CTD) Additional Inspector General Dr Sanaullah Abbasi was constituted by IGP Sindh Allah Dino Khawaja to probe the killing of Naseemullah in an alleged fake police encounter. Since then, Anwar and his police party have been facing a departmental inquiry, which the SSP and his team members failed to appear before, despite multiple requests.

Earlier in the day, the inquiry committee visited a 'Pashtun Qaumi Grand Jirga' organised by the Pashtun community in Sohrab Goth against the killing of the Naseemullah where he addressing the participants declared that Naseemullah was not terrorist but he was killed in a fake encounter.

Ex-SSP Rao Anwar, his police party to be arrested for 'extrajudicial murder'

"Our inquiry confirmed that Naseemullah was innocent and his death was an extrajudicial killing," Abbasi told the participants. "I assure you all that full inquiry will be conducted and the case would be taken to its logical end. Whoever was involved will be brought to justice. We are against extrajudicial killings and no one in the police department would be allowed to conduct illegal activities."

The jirga continued for a second consecutive day, as grieving family, friends, relatives and people from different Pashtun communities, particularly the Mehsud tribe, attended the gathering against the incident. Politicians from different political parties also stopped by to express solidarity with the deceased's family.

Meanwhile, around 200 complaints have been submitted at the jirga against Anwar and his team members. The jirga members also threatened to close down Karachi's air and seaports if a judicial commission is not formed within 72 hours to probe all the claimed or reported cases of extrajudicial killings. They also warned that the protest could be extended nationwide if Anwar and his team members are not arrested.

Naqeebullah murder: Former SSP Rao Anwar claims being 'wrongfully maligned'

Sindh IG Khawaja has appointed DIG East Sultan Khawaja as the focal person for various aspects and developments related to the killing of Naseemullah.

Police investigators are also investigating the deaths of the three 'suspected militants' who were killed along with Naseemullah. Two of the deceased were identified as Muhammad Ishaq, who hailed from Bahawalpur, and Nazar Jan from South Waziristan, while one remains unidentified. The investigators said they would approach the police departments of other provinces to check if the victims had any criminal records and to determine if they were terrorists or innocent people.

On Monday night, Anwar had told the media that he was not going into hiding. "A total four people were killed in an encounter but nobody is raising any objection on the killing of the other three terrorists," he said. He denied direct responsibility for the killing, saying that he did not take Naseemullah into custody or kill him, but everyone is blaming him. "Several innocent people are also killed in the air strikes," he said, as he eventually admitted that Naseemullah may have been killed "mistakenly" by the Shah Latif police, "but not intentionally".