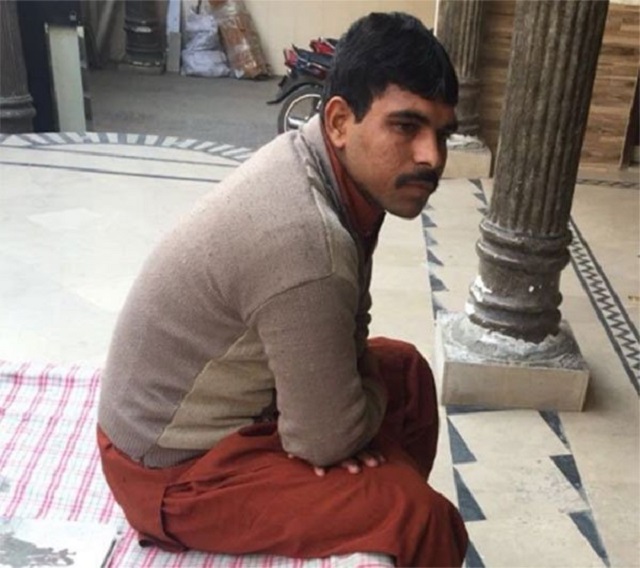 ---
LAHORE: A senior police official has confirmed to The Express Tribune that the suspect arrested on Tuesday is the culprit in the rape and murder of eight-year-old Zainab in Kasur.

Further information will be shared by the Punjab Chief Minister Shehbaz Sharif in a press conference this evening.

It was necessary to see Zainab's smiling face, as opposed to her battered body: Nadia Jamil

The suspect, identified as Imran Ali, had been arrested for his alleged involvement in the rape and murder of eight-year-old Zainab in Kasur, police officials confirmed.

People reportedly started gathering outside his residence while a heavy contingent of police was deployed at and around his house to respond to any untoward situation.

The spokesperson for Punjab government Malik Ahmad Khan said that the suspect's DNA has been sent for confirmation.

According to Express News, police officials claimed that he has confessed to the crime.

He had previously been arrested in the case but was released.

The Supreme Court on Sunday gave a 72-hour deadline to Punjab police chief to arrest suspects involved in the rape and murder of Zainab and at least eight other children of Kasur district.

SC gives 72-hour deadline to nab Zainab's killers

Zainab was kidnapped on January 4 from near her aunt's house in Kasur. Her body was discovered five days later from a garbage heap. The post-mortem report revealed that she had been raped and murdered.

The news of the abduction, rape, and brutal murder of the eight-year-old shook the nation and triggered mass protests against police inaction in Kasur and other cities across the country.

At least two people were killed, allegedly by police firing, and several others injured as enraged residents attempted to storm the deputy commissioner's office soon after the news broke earlier this month.

Over 700 cases since 2015: What makes Kasur a hub of child abuse?

Uproar on mainstream and social media led to DPO Zulfiqar Hameed's suspension, sou motu notices taken by the chief justices of the Supreme Court and the Lahore High Court, and condemnation from all corners including civilian and military leaders.

The horrendous event brought flashbacks of the tormenting ordeal children in Kasur have had to go through for the past several years.

What do we know about the suspect so far?




The man arrested for Zainab's murder was not only close to her family but was also helping them when they were searching for her when she went missing earlier this month.

Imran Ali, 24, was a frequent visitor to the minor's house.

A mechanic by profession, the prime suspect also participated in the protests held against Zainab's murder.

Imran was picked up earlier by the police, but was released after Zainab's family intervened, identifying him as someone familiar and trusted.

The suspect's father was mentally unstable who passed away last month. He has two brothers and three sisters.

His two DNA tests were carried out on January 14 and January 20.




COMMENTS (16)
Comments are moderated and generally will be posted if they are on-topic and not abusive.
For more information, please see our Comments FAQ