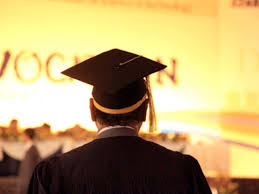 ---
ISLAMABAD: Due to an acute shortage of teachers in the schools and colleges of the federal capital, either non-teaching staffers or teachers lacking the relevant qualifications, have been handed important subjects to teach.

The shortage of qualified teaching staff in the capitals' public sector educational institutions has been aggravated owing to a virtual freeze on new recruitments and a ban on hiring teachers on daily-wage contracts owing to the already lingering issue of regularising daily-wagers.

There is a shortage of around 3,000 teachers in the system, the State Minister for Capital Administration and Development Division Dr Tariq Fazal Chaudhry had admitted recently.

Such is the situation that in one of the largest boys' college in Sector H-8, a lower division clerk (LDC) is teaching political science to the Bachelors-level students. Moreover, an Islamic Studies lecturer is teaching students history in the same college.

Further, at the Islamabad Model Postgraduate College for Girls in Sector F-7/4, a teacher for Persian was found teaching Urdu.

This tale repeats like a pattern at different colleges of the capital such as the Islamabad Model College for Boys in Sector F-11/3, the Sihala Degree College in Sector I-8/3, Girls College in Sector I-14/3 which have been working without the requisite teaching faculty.

To fill the gaps, administrations have been compelled to either engage non-teaching staff or to 'borrow teachers' from sister educational institutions on ad-hoc arrangements.

Political alienation and lack of pluralistic and progressive views among the youth is obvious when such important subjects are not given importance by either not teaching altogether or teaching by the unqualified faculty.

The situation has been exacerbated when over 2,000 daily-wage teachers went on strike on January 9 over non-payment of their salaries for eight months.

The strike could not come at a worse time for schools that are almost at the end of their annual academic session and students preparing for their final exams.

"Only seven regular teachers are teaching all 12 sections in IMCB Sector F-11/3 in the morning while the evening shift is completely shut," said a teacher at one of the colleges while requesting anonymity for fear of reprisal.

"There is no regular teacher for English, Chemistry and Biology and the teachers teaching English are actually Psychology and Statistics teachers. Two daily-wage teachers take all classes of English and Chemistry, but now they too are on strike," the teacher added.

Meanwhile, Federal Directorate of Education (FDE) Director General Hasnat Qureshi said that they had advertised for over 300 positions of elementary school teachers in basic pay scale (BPS)-14 along with non-teaching staff.

Positions in BPS- 16 and above are rerouted to the Federal Public Service Commission for recruitment.

"It is crucial that teachers have expertise in their subjects," explained Professor Tahir Mahmood, a former representative of the teachers association. He added that they should have a good understanding of the subjects they are teaching.

"Students taught by teachers who lack sufficient knowledge risk losing an interest [in studies]. If you have a Biology-teacher teaching physics, it is obvious that the understanding of students for Physics will not be there. It is a matter of common sense that teachers cannot teach what they do not know," he argued.

Published in The Express Tribune, January 22nd, 2018.
COMMENTS (1)
Comments are moderated and generally will be posted if they are on-topic and not abusive.
For more information, please see our Comments FAQ