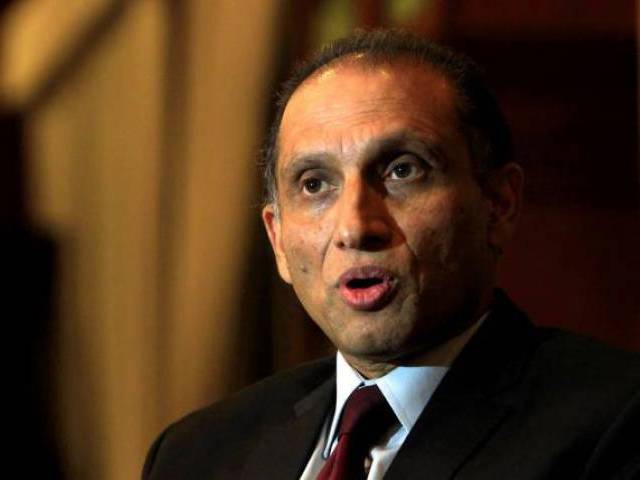 ---
Pakistan's Ambassador to the United States, Aizaz Chaudhry has said that Pakistan wanted to send Taliban and Haqqani network leaders back to Afghanistan to join the mainstream politics in their own country.

Responding to queries regarding allegations of providing shelter to Afghan Taliban and the Haqqani Network operatives, Chaudhry said there were no terrorist safe havens present in the country, BBC Urdu reported on Friday.

"However, if the US has any information [on the issue] then they should share it with us as we want to eliminate them [Taliban and Haqqanis] as well," he was quoted as saying during the interview.

"Our position on the issue is very clear that we want them back to their country… we don't want Taliban and Haqqanis living with us. In fact, we are forcing them to go and live in Afghanistan and join the political mainstream there and they're not accepted here anymore."

Chaudhry said the Taliban and Haqqanis had a control over 43 per cent land in Afghanistan and questioned their presence in Pakistan. "However, they have relations with the Afghan refugees and that's why we want them [refugees] to return to Afghanistan as well," he stated.

US asks Pakistan to convince Haqqanis for talks

He went on to say that the refugees were becoming a security threat for Pakistan as their youth was being hired by the terrorists. "We want them to go back too and the border is secured so that bad people don't travel across the border anymore," he added.

Pakistan and the United States shared the common target of bringing peace and stability in Afghanistan, said the ambassador to the US, adding that Pakistan and Afghanistan would mutually benefit by thorough surveillance of the border.

Commenting over intelligence sharing between Pakistan and the US in the aftermath of recent war of words, he said the two countries were still in contact at different levels including 'intelligence sharing at working level'.

"We want the doors of dialogue to remain open including intelligence cooperation which is at working level at the moment and officials are engaging each other," he said.

Pakistan concerned over reports of Indian citizens joining al Qaeda

The statement came the same day when Pakistan's Foreign Office (FO) Spokesperson Dr Mohammad Faisal had stated that the country was determined to eradicate terrorism from its soil and the recent meetings with the US officials were also aimed at finding the common targets in this regard.

Continuation of such meetings indicated that those targets had not been achieved thus far, he added.

Just days after US President Donald Trump's tweet slamming Pakistan for 'not doing enough' in the fight against terrorism and being nothing but 'deceitful' to his country , a top US commander, who is overseeing the campaign in Afghanistan, had reached out to the Pakistani military leadership.

The telephone call by General Josph Votel, the Centcom chief, to army chief General Qamar Javed Bajwa was meant to deliver a message as to what exactly the Trump administration wanted from Pakistan to help end the 16-year-old conflict in Afghanistan.

Publically, the US said it wanted Pakistan to take decisive action against the Afghan Taliban and the Haqqani Network. The same message was reiterated by Trump's key aide, Alice Wells during her recent visit to Pakistan.

But privately, Washington is pushing Islamabad to convince the Haqqani Network to come to the negotiating table, according to a senior Pakistani official, who not only has direct knowledge of the development but also is part of the ongoing talks with American interlocutors.
COMMENTS (3)
Comments are moderated and generally will be posted if they are on-topic and not abusive.
For more information, please see our Comments FAQ