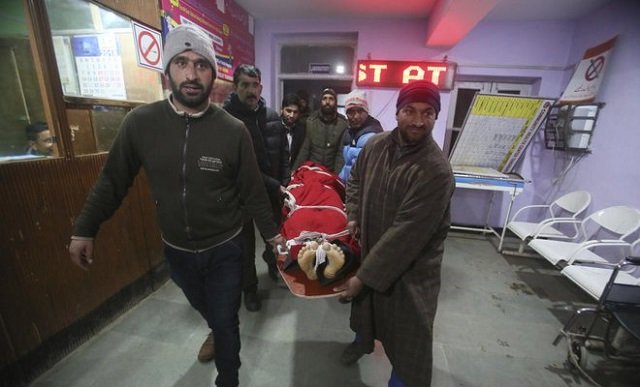 ---
SRINAGAR: A Swedish tourist was killed Thursday when an avalanche tore through a Himalayan resort in Indian-held Kashmir popular with skiers, police said.

The 25-year-old victim was skiing with a fellow Swede in Gulmarg, a hill resort in Indian-administered Kashmir frequented by families and winter adventurers alike, when the avalanche barrelled down the slopes.

Rescuers found one of them alive and "safe" in the snow but his fellow skier was killed in the deluge, said local police superintendent Imtiyaz Hussain.

Hussain said an avalanche warning had been sounded the day before by local authorities after heavy snowfall had blanketed the mountains in the western Himalayas.

The pair were believed to be experienced skiers exploring the uppermost reaches of Gulmarg reached by a high-altitude gondola, he said.

Nestled in the mountain range that encircles the Indian-held Kashmir Valley, Gulmarg is a stone's throw from the highly-militarised disputed border with Pakistan.

At least four killed in avalanche at French skiing station

The "Gulmarg Gondola" is one of the world's highest cable cars, ferrying passengers to an altitude of 4,100 meters (13,500 feet) and depositing them at the top of a dizzying run that challenges even the most experienced skiers.

For the more adventurous, there are plenty of opportunities to veer off-piste and slice through pristine snows.

But it is not without risks. Last June, seven people including two children were killed when the cable car crashed to the ground.
Avalanches are also common, killing tourists and soldiers alike in the steep, remote mountains.

Last year, 20 people died in a series of avalanches across the northern reaches of the Himalayan territory. In 2010, a snowslide killed 17 Indian soldiers during a training exercise at a high-altitude military school.

At least 140 people, mostly soldiers, were killed when a single massive avalanche hit a Pakistani military camp in 2012 on the other side of the border.