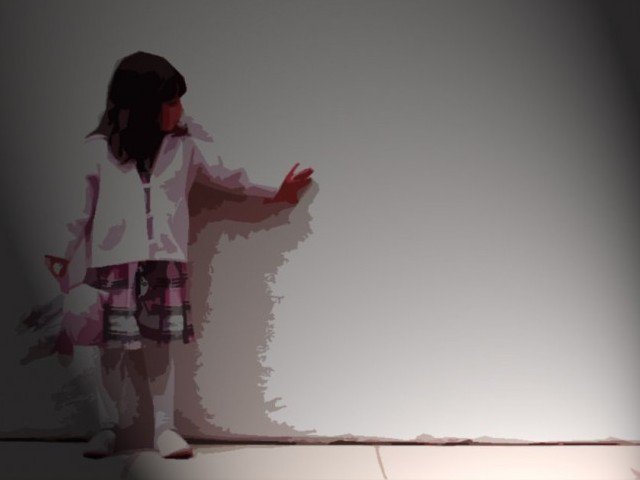 ---
Zainab, an eight-year-old girl in Kasur, Punjab, went for after-school classes and didn't return to her aunt's house. Her parents were away performing Umrah. She was repeatedly raped, sodomised and then strangled. Then her body was left in a rubbish pit. Discovered four days later in her black- and white-striped slacks and red dress. Her hands clenched in a tight fist to fight off her attackers. Her struggle evidently etched. She was smaller and far less powerful than the man who was taking her away in a CCTV footage that was discovered a day later.

The problem is that our society made her small.

Her attackers are not those mere rogue mentally disturbed individuals that lurk on the edges of society, they are more pervasive than we imagine. They reign with impunity in this country. Some years ago, Kasur was home to a child pornography ring that was disrupted after affecting over 280 children.

Zainab's murder is telling of something more sinister than a few bad eggs. It is patriarchy. It is segregation of the sexes. It is men growing up in a shade of toxic masculinity that only gets a psychological thrill only when women are subdued and suppressed — taken at will, preferably with struggle.

There is a war on the girl-child in Pakistan. Men wage it. Teachers at school wage it. Sometimes fathers and uncles wage it. Even their own mothers wage it on them — in their bid to protect their daughters from patriarchy itself. Not sending them outdoors, not giving them the right to play, not educating them.

Then when what happened to Zainab happens, society victim-blames the family for failing to protect the child. This is not on the parents; it's on the state.

Patriarchy cannot be evaded. It, too, takes forcefully. It too is by its very nature oppressive and violent. It demands that women and girls shrink, hide — away from public spaces and progressive institutions. When they do not shrink and hide, they are fair game.

The men who orchestrated the pornography ring are still at large. There is no urgency to fight for the rights of young children and particularly the girl-child as there is to political point score. Girls cannot hurt anyone. So they come last in politics.

Violence against women in Pakistan is almost a given. You are a woman, you will be violated. According to Thomson Reuters Foundation, nine out of 10 women experience or will experience violence in their lifetimes. A startling reality that only very few women can escape.




Rape and particularly child rape is a power game in Pakistan. The way it is investigated is a travesty at best. The Council of Islamic Ideology has not permitted DNA evidence to be used when trying suspects. Moreover, the way rape is dealt with, as an attitude, is horrendous as well. Out of all students in religious schools about 17 per cent children, both male and female, are raped routinely according to The Associated Press. It exists fully in both its moral hypocrisy and dare — putting the onus of protecting children on parents and children themselves instead of the state.

The culture of shame that surrounds rape is telling of how little we understand of the violation and how willing we are to thrust blame on the victim and sometimes even validate the perpetrator as a man overcome.

It seems as though as a society that applauds evangelical values, the attitude towards sex is putrid and lopsided. A woman cannot have the right to reject sexual advance. This is why many who reject suitors are stalked and even killed. Acid-burning stories are rampant. A woman cannot be fully physically and emotionally mature enough, or behold financially empowered enough to walk away from an advance. This attitude glorifies pre-teen youth and worships it, precisely for its inability to turn a powerful man down — in Zainab's case to fight vile men or hoards of them off with her tiny fists.

A culture that cultivates such a depraved ethos on sexual pleasure needs to discover that there is something deeply rotten about its gender roles. It also needs to discover that merely moralising and sermonising the honour culture does not lead to a healthy expression of sexual norms. From underage marriages to incest, this nation's girls suffer innumerable curses, all under the guise of excessive religiosity.

Zainab's case has caused an uproar in Pakistan, her funeral was overflown with tears, but the outrage is not enough. The state needs to end the lacklustre attitude towards gender equity. To also own up to the shame that it is among the worst countries to be a woman, look at the rape laws if in doubt. That is where the problem must be rectified. Mere condemnation is an old tune — overplayed and utterly useless.

Published in The Express Tribune, January 12th, 2018.

Like Opinion & Editorial on Facebook, follow @ETOpEd on Twitter to receive all updates on all our daily pieces.
COMMENTS
Comments are moderated and generally will be posted if they are on-topic and not abusive.
For more information, please see our Comments FAQ