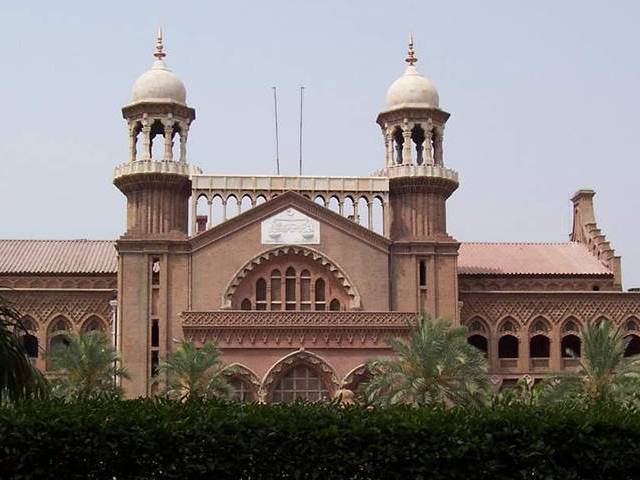 ---
LAHORE: The Lahore High Court on Tuesday issued notices to the Punjab government, Hockey Federation and others on a petition moved by a player of the women's national hockey team who sought the appointment of a female ombudsperson.

Chief Justice Syed Mansoor Ali Shah passed the order on a petition moved by Syeda Sadia Nawazish and sought a reply from the respondents.  The petitioner, through her counsel Rabbiya Bajwa, submitted that she was expelled from the national hockey team after she lodged a sexual harassment complaint with the provincial ombudsperson against head coach Saeed Khan.

She said the office of the ombudsperson was established under a special law, The Protection against Harassment of Women at Workplace Act, 2010, but the position had been vacant for a year. She told the court that unavailability of the ombudsperson had deprived her of her right to be treated in accordance with the law and have access to justice under articles 4 and 9 of the Constitution, 1973.

The petitioner stated that a committee was constituted to conduct the inquiry, but no proper or formal inquiry was conducted to establish the facts of the case. Rather, the committee refused to fairly exercise its jurisdiction in accordance with the law and acted with prejudice in mind.

It started pressurising her to withdraw her complaint. Syeda Sadia claimed another player, Iqra Javed, was also dropped from the team while she was due to leave for Brunei to represent Pakistan in a sports event. She said she went to the office of the ombudsperson for relief, but she was informed that the position was vacant for a year.

She argued that Pakistan, being signatory to Elimination of All Forms of Discrimination against Women (CEDAW) under the UN, was bound to take effective steps for the elimination of sexual harassment. "Not only she, but many other aggrieved women were worried about the vacant post of the ombudsperson," she submitted.

Sadia asked the court to order the government to immediately fill the post so that many women like her could get justice. The petitioner also asked the court to bar the respondents from taking any detrimental action against her till a final decision was taken by the appropriate legal forum. The court adjourned further hearing will January 12.

Published in The Express Tribune, January 10th, 2018.