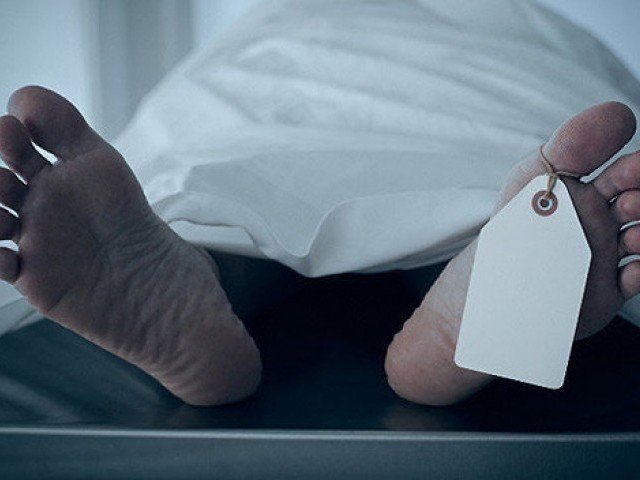 ---
LAHORE: The funeral prayers  of PML-N leader Malik Imran Shafi Khokhar, who was killed in an incident of firing along with two others, was held at Hanjarpeer Graveyard in Hanjarwal on Thursday.

Nine others were injured in the incident which occurred due to an old enmity at a marriage ceremony.

A huge number of people, including Punjab Food Minister Bilal Yaseen, Punjab Health Minister Khawaja Iman Nazir, provincial minister Dr Mukhtar Bharat, WASA Vice Chairman Chaudhry Shahbaz Ahmad, Lahore Mayor Colonel (Retd) Mubashir Javed, Parliamentary Secretary Chaudhry Sajjad Gujjar, CCPO Amin Wains, MPA Chaudhry Gulzar Ahmad and others were in attendance.

Meanwhile, police registered an FIR under murder and terrorism charges against Aslam Bhatti alias Acha and his guards on the complaint of Malik Aslam Khokhar. The complainant stated in the FIR that the two parties were involved in an old enmity.

As far as investigations were concerned, police were yet to make any substantial progress. They collected forensic evidence from the scene of the crime, recorded statements of eyewitnesses and collected CCTV.

A few suspects were also taken into custody, but police were yet to make any headway to nab the prime suspect and his accomplices.

The initial autopsy report of Imran Shafi stated he suffered a bullet injury to the stomach. The projectile damaged other vital organs also after piercing into his body and this led to his death.

SP Investigations Sadar Division Adil Memon said that they were investigating the matter.

Three men were killed and nine others were injured when two rival groups opened fire at each other during a marriage ceremony in Johar Town on Wednesday night. Both groups belonged to Niaz Beg Pind, a village on the outskirts of Lahore, now a part of the city. Both groups were natives of the village and had an old enmity which had resulted in much violence.

On the day of the incident, both parties were invited to a common friend's marriage ceremony where they exchanged harsh words.

Complainant Malik Aslam Khokhar, in an FIR, stated he had went to attend the marriage ceremony of his nephew Fahad Ali. Around 1,500/1,600 people were invited and he went with his relatives MPA Saiful Malook Khokhar, Malik Muhammad Shafi, Malik Imran Shafi, Shahzad and others.

He said that his gunmen were standing beside him when Aslam alias Acha Bhatti, along with six to seven of his own guards, arrived at the scene and started firing in the air from behind.

Khokhar said he asked his men to remain calm as this was a wedding ceremony.

He added that Aslam Bhatti started abusing them and also whipped out a pistol and fired four bullets at him.

Khokhar added the bullets hit him in the arm and leg.

The complainant stated that he took a rifle from his bodyguard and opened fire at Aslam. As a result of the shootout, Khalid and Imran Shafi received bullet injuries.

Khalid died on the spot while Imran Shafi died on the way to hospital. The incident created panic and people started running to take shelter.

The firing continued for seven minutes and Aqeel Abbass, Muhammad Raza, Tehseen, Muhammad Ali, Abu Zar Naqvi, Malik Ashraf, Haseeb Khokhar, Malik Aslam and Abdul Qayyum suffered bullet injuries.

A bodyguard of Aslam Bhatti, identified as Shahbaz, later died of his injuries.

Published in The Express Tribune, January 5th, 2018.
COMMENTS
Comments are moderated and generally will be posted if they are on-topic and not abusive.
For more information, please see our Comments FAQ