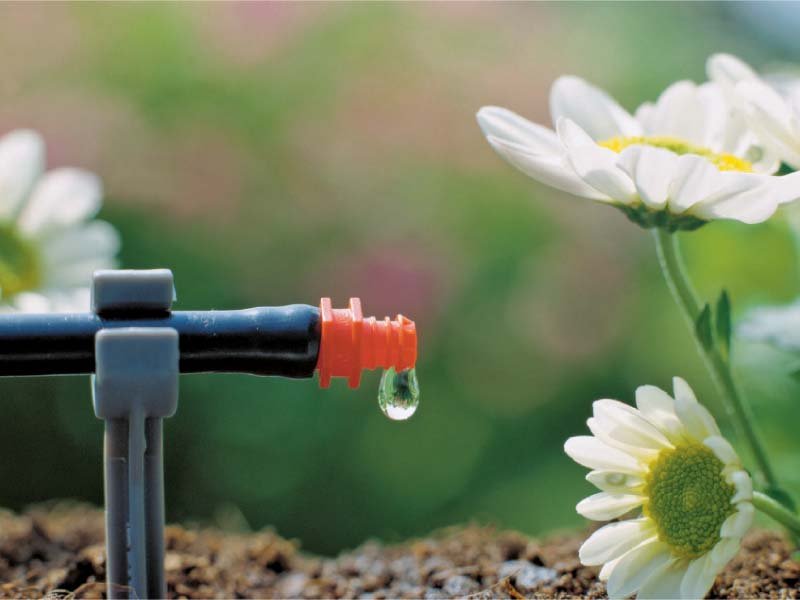 ---
LAYYAH: Punjab Irrigated-Agriculture Productivity Improvement Project (PIPIP) Project Director Ayesha Saeed has said that agriculture department is introducing modern irrigation technologies and drip irrigation system is not only saving water and fertilisers but also improving per acre production of crops.

She said this during her visit to Layyah to monitor progress on the initiatives taken under PIPIP. Lahore Deputy Project Director Riaz Ahmad, Regional Manager Khaliqur Rahman, Mubashir Munir and other officials accompanied her.

She witnessed drip irrigation systems at farms in Kiror Lal Eisan and Nautak areas in Layyah and said that the provincial government was promoting modern irrigation systems to keep up pace with the latest trends in agriculture.

She added that installation of solar systems for drip irrigation systems would also save farmers' cost on electricity.

Ayesha maintained the Punjab government was providing 60% subsidy on drip irrigation system installation, 80% subsidy on solar system to run drip system and 50% subsidy on tunnel farming.

She said that the huge subsidy was being offered to farmers having landholding from three to 15 acres.

On the occasion, water management official Rasheed Ahmad and Bhakkar Deputy Director Rana Munir Ahmad gave detailed briefing on status of the projects in their respective districts.

The project director also met farmers and got feedback from them on the government's initiatives.

Earlier, Agriculture (Irrigation Reforms) Director Muhammad Asif said farmers should use latest technology, including drip irrigation as it could increase agri produce from 20% to 100% besides saving water and fertilisers.

He said under drip irrigation system, water was supplied to the roots of plants in the form of well calculated and required drops which was quite enough to fulfill its water needs for its optimum growth.

He said the government was striving hard to promote drip irrigation system by providing maximum subsidy as drip irrigation could save precious water to bring barren land under cultivation.

He said the system help salts to move deep into the soil which was easily absorbed by the roots of the plant.

Published in The Express Tribune, January 4th, 2018.