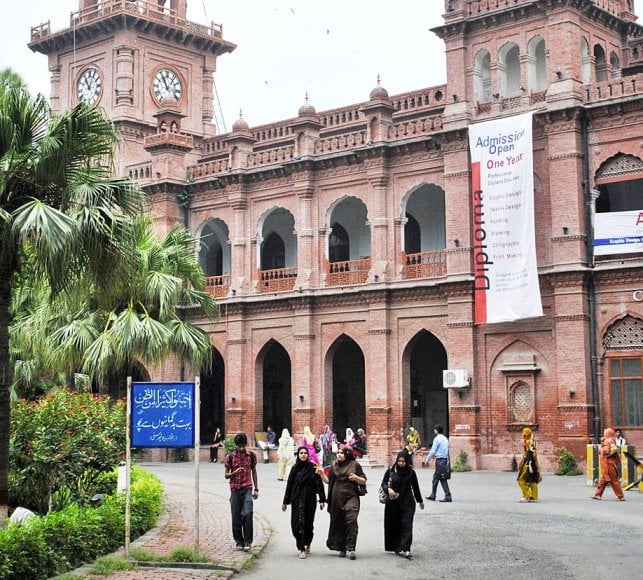 ---
LAHORE: Punjab University Teachers Front strongly condemned Vice Chancellor Professor Dr Zafar Moeen Nasir for convening, what it called, an illegal meeting of the syndicate.

It urged the chief minister and Punjab University chancellor to intervene and take note of malpractices and corruption.

Fresh ideas: HEC wants help from students to beat smog

This was stated during a meeting of the executive body which was presided over by TF President Professor Dr Sajid Rashid. Professor Dr. Fakharul Haq Noori, Professor Dr Shahid Kamal, Professor Dr Mumtaz Akhtar, Professor Dr Zakriya Zakir, Dr Shazia Qureshi, senate members Dr Abdul Qayyum Chaudhry and Kamran Abid, Dr Mahboob Hussain and other faculty members were present.

The meeting discussed the sorry state of affairs at PU and said that the vice chancellor had been issued a charge-sheet and convened the syndicate's meeting to manipulate several matters.

Khushab opens its doors to higher education

They said that since teachers' representatives were missing from the syndicate after the expiry of their term, it was strange that policy agenda items were placed before the body. They said that because of the absence of representatives of teachers, the VC convened a meeting in order to have his "illegal actions" endorsed and hide corruption. The meeting also expressed its displeasure over the deactivation of the Academic Staff Association and demanded elections.

Published in The Express Tribune, December 28th, 2017.