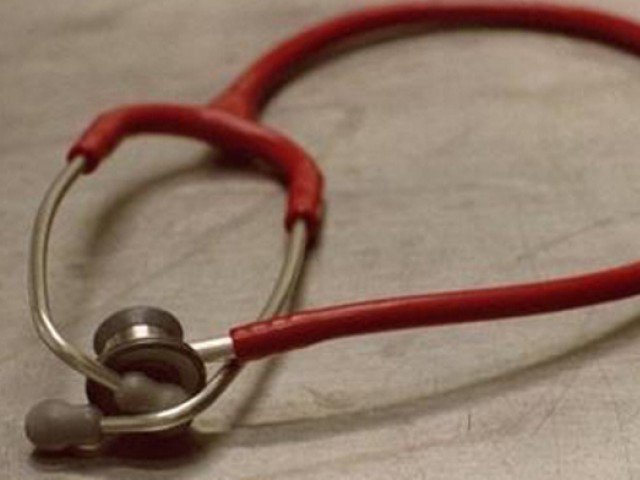 ---
MULTAN: The Pakistan Medical Association (PMA) has taken serious notice of not holding yearly elections by PMA Multan as the fresh polls have been delayed for the last seven years.

It is alleged that the Multan chapter has been avoiding the process of holding elections on regular basis. However, the PMA has called for holding the general body meeting in January to announce the schedule for fresh elections.

While speaking to journalists the United Doctors' Front (UDF) chairperson Prof Masudur Rauf Haraj said that PMA Multan chapter's last elections were held on April 17, 2010.

200 feet high Pakistan flag hoisted at Ganda Singh Wala on Pak-India border

"The executive committee is responsible to appoint the chief election commissioner to conduct fresh elections after every two years. Unfortunately, the ex-president and ex-general secretary are reluctant to conduct fresh elections," he maintained.

Prof Rauf Haraj said that all the members of UDF and rest of doctors' groups, were demanding free and fair elections.

The former body of Multan PMA opened registration for doctors in September 2016 and UDF had registered 2,500 doctors and submitted a list with registration fee. However, the ex-PMA body dishonestly extended the date for registration to December 31, 2016, he added.

The PMA Multan ex-body issued a list of 3,077 members in March 2017.

Judicial murder of ZA Bhutto was an international conspiracy against Pakistan: Raza Rabbani

"The ex-PMA general secretary Kashif Chishti signed the voters' list. The ex-PMA body appointed chief election commissioner but he refused to accept the nomination papers of UDF penal for elections without any reason," he pointed out.

Then UDF and rest of doctors' groups decided holding general body meeting in April 2017 to appoint neutral election commissioner as per the demands of all groups unanimously.

However, ex-PMA Multan general secretary got a stay order against holding the general body meeting, he said. "More than 1,000 doctors from Multan reached Nishtar Hospital to attend the general body meeting but the other group halted the whole process through court's stay order," he lamented.

Rauf Haraj said that later the judge vacated stay orders when facts were presented in the court.

Published in The Express Tribune, December 26th, 2017.