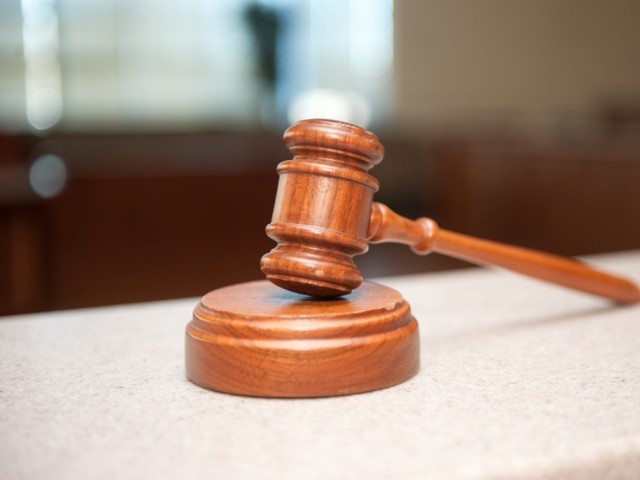 ---
KARACHI: The Supreme Court (SC) dismissed on Tuesday the bail application of the Karachi Development Authority's (KDA) former additional director who was nominated in a reference relating to the allotment of illegal land and corruption.

A two-judge bench of the apex court, comprising Justices Gulzar Ahmed and Sajjad Ali Shah, remarked that the accused did not deserve any leniency since he himself had confessed to committing the alleged offence.

SC gives two months to clear 35,000 amenity spaces

The applicant, Mumtazul Haq, had approached the apex court against rejection of bail by the Sindh High Court (SHC).

In April last year, the national anti-graft watchdog had arrested Haq, along with two other officers of the KDA in connection with an inquiry into the alleged illegal allotment of state land and its sale through china-cutting in Karachi's Scheme-36.

During the inquiry, the bureau claimed it was established that 13 plots, each measuring 293.33 square yards, in Block-1 of Gulistan-e-Jauhar locality were carved out from the land originally reserved for the water conduit of the Karachi Water and Sewerage Board and a high-tension line of the K-Electric.

The National Accountability Bureau (NAB) claimed that it had caused losses worth Rs500 million to the national exchequer.

KDA jumps into action following court order

The lawyer representing the applicant argued that his client, Haq, had no role in the alleged illegal allotment of the land, as being the additional director he had only signed the order regarding allotment of alternative land.

It was argued that the reference against the applicant was still pending before the concerned accountability court, while he was behind the bars for a long time, thus he may be granted bail.

The lawyer said that the applicant had moved a bail application in the SHC, which had dismissed the same without considering important facts of the case.

SC gives two days to clear amenity plots in Karachi

However, the SC judges remarked that according to NAB the applicant had himself confessed to the offence, therefore, he was not entitled to bail at this stage.

Justice Ahmed said that the apex court had also given a ruling wherein it clearly declared that illegal practices such as china-cutting would not be tolerated at any cost or circumstances. Therefore, the bench dismissed the bail plea.