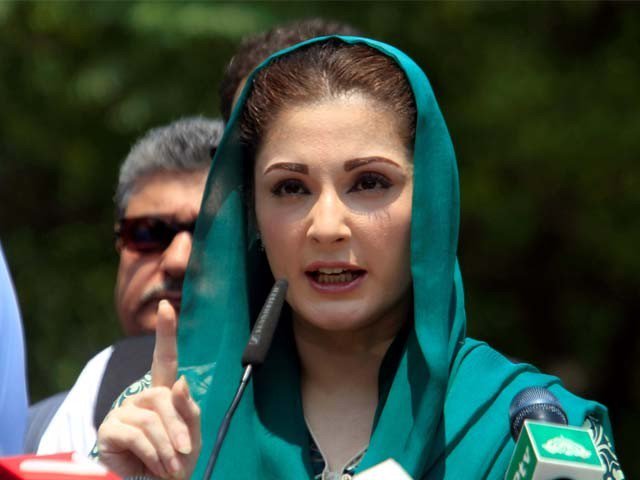 ---
Maryam Nawaz Sharif, the daughter of former premier Nawaz Sharif, has criticised Supreme Court's decision to not disqualify Pakistan Tehreek-e-Insaf (PTI) chief Imran Khan.

Comparing today's judgement by the apex court with the one that resulted in her father's ouster, Maryam, in a series of tweets, said the bias of those demanding accountability has been exposed.

"It proves that Iqama was just a smokescreen, while the real reason was to target Nawaz," she tweeted in Urdu.


آج جانبدارانہ احتساب اور احتساب کے نام پر انتقام سے تمام پردے اٹھ گئے ہیں ۔ ثابت ہو گیا کہ اقامہ صرف بہانہ تھا، نواز شریف نشانہ تھا۔

— Maryam Nawaz Sharif (@MaryamNSharif) December 15, 2017


The former first daughter said Friday's decision vindicates the notion that Nawaz was unjustly sent home.

"There is not a shadow of doubt that the target of conspiracies, sit-ins and revenge-driven accountability was Nawaz Sharif as he is the true representative of the people," she said in another tweet.


اب شک کی کوئ گنجائش نہیں کہ کسی بھی سازش ، دھرنوں اور احتساب نامی انتقام کا ہدف صرف نوازشریف ھے کیونکہ عوام کا اصل نمائندہ صرف نوازشریف ھے ۔

— Maryam Nawaz Sharif (@MaryamNSharif) December 15, 2017


She also accused the apex court of double-standards for not holding Imran to account for not declaring his offshore company while Nawaz was sent home for not 'declaring an unclaimed salary".

On July 28, the top court had disqualified Nawaz for failing to declare an unclaimed salary from a Dubai-based company of his son, as an asset when filing his nomination papers in 2013.
COMMENTS
Comments are moderated and generally will be posted if they are on-topic and not abusive.
For more information, please see our Comments FAQ