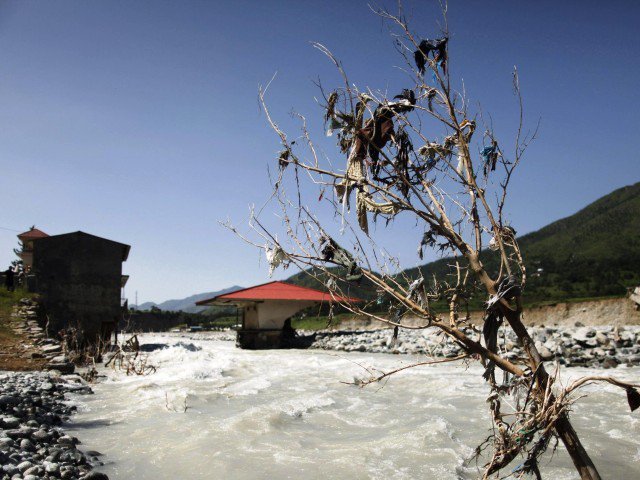 ---
LAHORE: There is a need to make collective efforts to combat climate change challenges and allocate provincial financial resources appropriately.

This was crux of the views expressed at the Grow Festival and launching ceremony of Climate Public Expenditure Review (CPER) on Wednesday.

The Punjab University College of Earth and Environmental Sciences in collaboration with Oxfam Pakistan and Indus Consortium organised the event at the college's lawns.

The event was full of cultural festivity, colours and a variety of cultural food stalls set up by community women from different districts of the province. PU CEES students had also put various models on display to sensitise participants about various climate change and waste management issues.

Climate change threatens food security: Marriyum

The findings of CPER suggested that a separate portion for climate control should be included in each PC-1 of ADP scheme, an independent and integrated climate control policy and climate control cell in each department for Punjab, more investments should be made in mitigation activities to meet international commitment, need to invest more in climate control related tasks like biodiversity and vulnerable ecosystem where less than three million allocations in both years could not be sufficient to avoid adverse effects of climate change etc.

Speaking on the occasion, Punjab Minister for Environment Begum Zakiya Shahnawaz said that a comprehensive and the best policy would be finalized soon for protecting our environment. She said that it was high time for Pakistan to get fully prepared on the legal, institutional and policy frameworks regarding climate change using a bottom-up approach at district and provincial levels.

She said that it was not possible for the governments alone to curb climate change threat however it could be dealt with participatory approach. She said that the government was extending support to female farmers and was committed to resolve their issues.

Minister for Food Bilal Yasin stressed the need to fight food insecurity and a number of projects had been initiated to fight food insecurity issues. PU Acting VC Dr Taqi Zahid Butt said that the extension of cities and establishment of housing societies were major reasons contributing to environment pollution and other issues.

Published in The Express Tribune, December 14th, 2017.